ORANGE-BASED ATI BUSY ON EAST COAST IN WAKE OF SANDY
Disasters, Everyday Cleanups Drive Growth for ATI
Saturday, November 17, 2012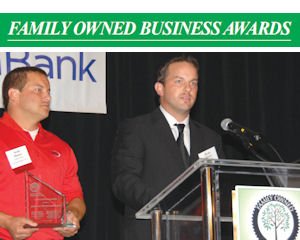 American Technologies Inc. springs into action when natural disasters strike, a business model that has it busy on the East Coast in the wake of Hurricane Sandy.
The Orange-based company specializes in disaster recovery, including debris removal, restoration, remediation and reconstruction services. It has deployed 50 full-time staffers and some 300 contractors to the storm-struck region. Many were pulled from regional offices in Boston and elsewhere days before the storm swept over the shorelines of New Jersey, flooding large swaths of land in its path up the Eastern seaboard.
"We knew we had a substantial amount of work," said founder and President Gary Moore, who started the family-run business in 1989 with two employees.
Workers, Jobs
ATI now has more than 700 employees in 15 offices in the U.S. and a subsidiary in Mexico. Its sees some $110 million in revenue and handles about 10,000 jobs annually. Most are for smaller projects such as cleaning up areas damaged by fires or floods caused by equipment malfunctions or human error.
ATI was honored with a Family Owned Business Award in the Large Business category at the 13th annual Family Owned Business Awards presented by the Business Journal and California State University, Fullerton's Center for Family Business on Nov. 7 at the Hyatt Regency Irvine.
The recent havoc on the East Coast wasn't new to ATI. The company was on the ground during Hurricane Irene last year and had done work following Hurricane Katrina in 2005.
Trailers
It already had tractor trailers preloaded with materials and equipment in different parts of the country at the ready before Sandy touched down in the U.S. on Oct. 29. It sent two of those vehicles stationed in Florida to affected areas, as well as supplies and workers from Chicago, Dallas and other areas.
It has a temporary warehouse and an office set up in Jersey City, N.J.
Most of the work after the storm involves stabilization, securing roofs and mitigating water damage at companies in heavily damaged areas around New York, New Jersey, Connecticut and Philadelphia.
Projects
It is working on projects for large property owners, the New Jersey school systems, hotels, banks, movie and television studios, manufacturers, shopping malls and universities.
"We're trying to get people back up and running in an emergency so they can get back in business," Moore said.
ATI targets the commercial sector and typically gets paid by insurance companies.
Prev Next