REAL ESTATE: TREND HAS RECENT BUYERS BUILDING
Apartment Rents Still Hot, Sales Cool
Saturday, March 17, 2012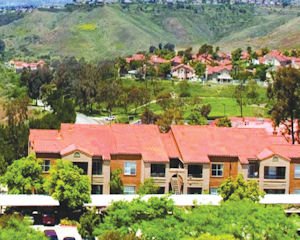 Those companies weren't involved in any of the top 10 apartment sales in OC last year, nor were any other apartment REITS. A few large investors, including AvalonBay, are instead moving ahead on ground-up developments here.
There are some signs that the rest of the U.S. could soon hit a slowdown on apartment sales that mirrors what OC has seen in the past year—and for the same reason.
Recent Report
A recent report in the Wall Street Journal noted that some real estate investment trusts and other large investors that target apartments are looking to build instead of buy, viewing development as offering better returns.
"There is some worry that a bubble could be forming, fed by low-cost financing and aggressive cash-flow growth assumptions," pushing many investors to the sidelines, the article noted.
There is a "growing list of potential risks and headwinds that are expected to temper apartment demand in the years ahead," said Newport Beach's Green Street Advisors Inc.'s Andrew McCulloch, in a recent market report on the multi-family sector.
"The best growth of this cycle is likely in the rear-view mirror," McCulloch said.
Irvine-based Western National Group was the biggest buyer in OC last year, with several deals completed before talk of a bubble started.
Western National made two of the largest apartment deal here last year when it bought complexes in San Clemente and Anaheim for a combined $126 million. The $95 million it paid for the 368-unit Seacrest Apartment Homes in San Clemente was more than twice the price of the next-closest deal for any individual complex last year.
How many more large area apartment complexes are put on the trading block this year remains to be seen.
Priciest Sale
The priciest sale seen so far this year was the $55 million sale of the Whispering Winds complex in San Clemente. The 250-unit apartment project changed hands last month for about $220,000 per unit, as part of a larger portfolio sale.
Charleston, S.C.-based Greystar Real Estate Partners LLC bought Whispering Winds and three other Southern California complexes from Blackrock Inc. in New York for a combined $169 million.
Local brokerage data currently shows four apartment complexes on the sales block with asking prices of more than $20 million.
The most expensive complex currently up for sale is Via Verde in Huntington Beach, a 277-unit complex located a few blocks from the Bella Terra shopping center.