REAL ESTATE: TREND HAS RECENT BUYERS BUILDING
Apartment Rents Still Hot, Sales Cool
Saturday, March 17, 2012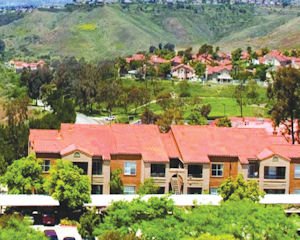 Orange County's once red-hot market for apartment sales appears to have lost some steam over the past year, and signs are emerging that the rest of the country could soon follow suit.
The 10 largest apartment sales here last year combined to sell for a little less than $370 million, according to data compiled for this week's Top Real Estate Deals special report (see list, page 40).
That's a decline of about 60% from a year earlier, when the 10 largest apartment deals in OC traded hands for a combined $878 million.
OC's decline in apartment sales comes as the general outlook for the rental market continues strong. Apartment lease rates are expected to notch a healthy increase again this year on top of a gain 10% or more in 2011, according to recent market data.
The local trend on sales runs counter to the national trend, as the economic recovery and large numbers of home foreclosures have overlapped to lift apartment prices around the U.S.
There was some $54 billion of apartment sales nationwide in 2011, a 50% increase from the prior year, according to data from New York-based Real Capital Analytics, a commercial property data firm.
Sales of apartments were reported to be running 53% higher than year-ago levels on a national level as recently as January according to Real Capital's data.
One reason for the slowdown on apartment sales in OC: the market has gotten strong enough to encourage new development. Apartment development is on the upswing here, with thousands of units in the works, particularly in Irvine, where several large projects are under way.
Irvine Company
Newport Beach-based Irvine Company is the most active apartment developer locally, with numerous projects under way on its own land. It recently snapped up land in the Park Place complex in Irvine for another potential development. It's also said to be looking to build apartments on part of the Tustin Legacy site.
The new developments emphasize the shift from buying to developing: Irvine Co. made the largest apartment purchase of the year in 2010, a reported $241 million buy of the Anaheim Gateway project in the Platinum Triangle. It's not known to have made any other apartment buys in OC since then.
Some large, national investors also have taken a breather on local apartment purchases, based on a reading of last year's top deals.
Palo Alto-based Essex Property Trust Inc., Arlington, Va.-based AvalonBay Com-munities Inc. and Denver's UDR Inc.—three of the largest apartment owners in the country —accounted for four of the top six largest OC apartment deals in 2010, spending a combined $378 million on those buys.
Prev Next