CYPRESS VILLAGE OPEN, MORE ON WAY
Irvine Co. Mounting Apartment Construction Push
Saturday, April 28, 2012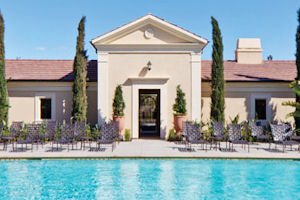 The company's Steadfast Income REIT Inc., a non-traded real estate investment trust that began buying properties about two years ago, disclosed earlier this month it is paying a local owner $35.6 million for an apartment complex in Oklahoma City.
The investment fund said it is under contract to buy Montclair Parc, a 360-unit Oklahoma City complex that's about 12 years old.
The sale works out to about $98,800 per apartment at the complex, which includes 202 one-bedroom units, 128 two-bedroom units and 30 three-bedroom units.
Montclair Park was more than 97% occupied as of this month, in keeping with the other well-leased apartment properties in the REIT's portfolio, which averaged about 93% occupancy rates at the end of March.
The investment fund's goal is to buy "stable apartment communities with operating histories that have demonstrated consistently high occupancy and income levels across market cycles," according to Steadfast's regulatory filings.
The Steadfast Income REIT has raised about $67 million from investors to date and has bought 11 apartment complexes totaling about 2,100 units since 2010, not including the Montclair property.
Those 11 complexes cost a total of $134.3 million, and were financed using $92.4 million in mortgage debt, according to regulatory filings.
Capitalization rates for those buys ran from 7% to 9.7%―a much higher cap rate than what has been seen for larger Southern California apartment transactions of late.
Other complexes include a trio of properties in both Missouri and Kentucky, as well as apartments in Illinois, Iowa and Kansas. The Montclair property would be the non-traded REIT's second in Oklahoma, along with a 252-unit complex in Edmund that the fund paid $19.4 million for earlier this year.
Rents for the REIT's current apartment portfolio average about $750 per month.
Steadfast Cos., the parent company of the REIT, is no stranger to apartment deals; it currently owns or operates more than 15,000 apartment units across 22 states.
Prev Next