HEALTHCARE: PENDING CHANGES SLOW PROCESS; STATES ALSO IN FLUX
Final Call on Medicare Could Speed Skilled Healthcare Sale
Sunday, June 5, 2011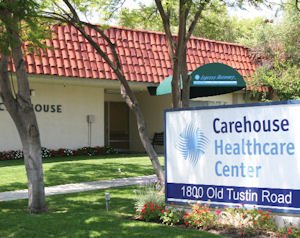 Sun split off its real estate as Irvine-based Sabra Healthcare REIT Inc. in late 2010. Sun continues to run its nursing homes and other facilities and now leases space from Sabra.
Earlier, Morgan and other analysts had said that Skilled's real estate could be the key in attracting a buyer.
Skilled's 77% ownership of its real estate "represents a very attractive asset that management could monetize, and with recent real estate deals in the skilled nursing industry we believe this is the right time to do so," Morgan said.
Morgan's report also mentioned other risks to a potential sale of Skilled, including Medicaid reimbursement in California and Texas, its two largest markets.
Medicaid, a healthcare program for the poor and disabled, counts on federal and state funding.
Medicaid made up 60% of Skilled's first-quarter revenue of $222.6 million.
California accounts for 33% of Skilled's total beds.
Gov. Jerry Brown has issued a revised budget that would eventually reverse effects of a 10% reduction on nursing home reimbursements, according to Morgan.
He called that plan "a temporary cash flow issue" as nursing home operators book MediCal revenue and then collect the amounts of the temporary cut in 14 months.
Morgan also noted that the Texas legislature is negotiating a budget that includes no cuts to Medicaid skilled nursing reimbursement. Texas represents 30% of Skilled's total beds.
Lawsuit
Last year, Skilled settled a lawsuit that threatened to cripple the company.
Skilled paid $50 million to end a lawsuit over staffing levels at its 22 California nursing homes.
Originally, a Humboldt County jury found Skilled should pay $677 million in damages, an amount that threatened to bankrupt the company.
Prev Next