Vita Reed
Vita Reed covers healthcare, including health insurance, hospitals, medical devices and drug companies for the Orange County Business Journal. She can be reached at reed@ocbj.com.
Recent Stories
Shares Up Sharply; Market Cap About $1B
Irvine-based Aerie Pharmaceuticals Inc. has been ramping up its activity in recent weeks.
Much More Here Than Dispensaries, Grow Houses
Orange County, which is known for its concentrations of medical device makers and drugmakers, is quietly building a medical cannabis industry.
Gets European Approval For Sensor for Pediatrics
Masimo Corp. in Irvine got CE marking for its O3 regional oximetry sensor in some pediatric settings, which allows it to be sold throughout Europe and other countries.
Membership Flat at 13 Biggest To 2.6 Million
Membership at managed dental healthcare plans operating in Orange County slightly declined over the year ended last month after a surge in 2015.
Growth on Hold As Planned M&As Scrutinized
Orange County's top eight health maintenance organizations grew slowly during the 12 months through July.
Local Systems Have Talked With Employers
Fountain Valley-based MemorialCare Health System is the first local participant in an early movement by big employers to rein in healthcare prices.
Annual Event Also To Feature Panel Discussions
Companies seeking funding and potential investors will link up just over two months from now at an annual Orange County medical device industry forum.
David Pyott and Joe Kiani were part of a $13M Series A funding round for Bioniz Therapeutics Inc. in Irvine and both joined its board, with Pyott being named chairman.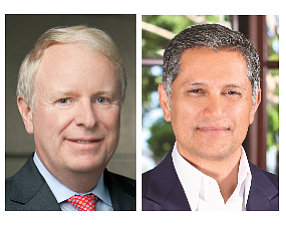 Irvine-based Bioniz Therapeutics Inc. said today that it appointed David Pyott, former Chief Executive of Allergan Inc. [now Allergan PLC] as board chairman.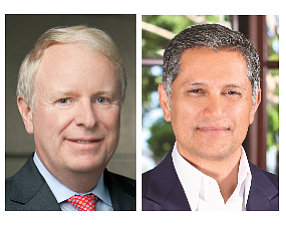 Takes Helm of Chapman, South Coast Global Centers
A pair of Orange County hospitals has a new chief executive.