Michael Volpe
Staff Reporter
Michael Volpe covers media and marketing, hotel developers and owners, law and accounting. He can be reached at volpe@ocbj.com.

Phone: 949-833-8373
Recent Stories
RESTAURANTS: Greek chain plans makeover, eyes dinner gap
Daphne's Greek Cafe owner Bill Trefethen is looking at ways to revamp the company's restaurants and boost business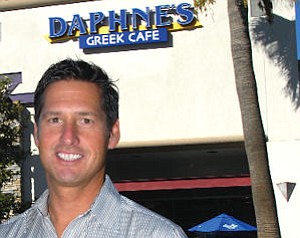 SparkOC, Register Team Up on Website for the Arts; Fond Farwell on Way to New Venture
The county's public relations firms are optimistic about business picking up in 2011, in the Media and Marketing column
LEGAL: Firms cherry picking to add to rebounding practices
Law firms are increasing lateral hires to boost business
ENTERTAINMENT: Diners to judge Latin, hip hop, other styles
A dinner show that pits dancers from various styles against one another is set to open in Anaheim early next year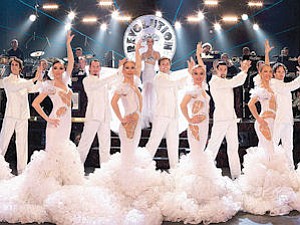 Cornerstone Brings Irvine Co. Pedigree; Vertical Bets With House; Orange Label Up to BAT
Hyundai Motor America renewed its sponsorship of TV show "Burn Notice," in the Media and Marketing column
THEME PARKS: Tustin firm in joint venture for management
Tustin's ProFun Management Group opened a Ferrari-themed park in Abu Dhabi earlier this month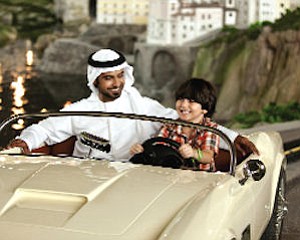 Surfer Magazine Parent Buys Video Site Operator Grind Networks; Echo Media, Others Hire
Irvine's Toshiba America Information Systems has hired Goodness Mfg. to handle its advertising, in the Media and Marketing column
APPAREL: Sales in Germany, Spain, South Africa, others eyed
Old Guys Rule in San Clemente targets baby boomers and is growing sales despite a slump in the clothing industry.
Hill & Knowlton on Solid Ground With Mazda; Boost Mobile Steps Up UFC Sponsorships
Newport Beach's Hoag Memorial Hospital Presbyterian hired RiechesBaird in Irvine to launch a branding campaign, in the Media and Marketing column
With similar offerings in a competitive market, Bank of America, Wells Fargo, Chase and others turn to advertising to sell customers on services and convenience
Big banks in Orange County rely on marketing campaigns to stand out.