HEALTHCARE: EasyDial boosts work force in ramp-up
EasyDial Inc., a maker of kidney dialysis devices, has boosted its employment base in anticipation of a Food and Drug Administration approval and a move to Irvine from Laguna Hills.
STM Wireless Inc., an Irvine broadband and satellite telephone systems provider, has signed a contract with Entel Bolivia to introduce broadband Internet service to that country.
By Orange County Business Journal
December 11, 2000
They're Back: Met-Rx Redux, Sugar Ray Plays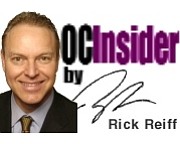 Create search alert for "renato giordano"