A sold-out crowd gathered at the Ritz-Carlton on March 3 to enjoy the best of Napa Valley wineries and help find a cure for Duchenne muscular dystrophy.
Whittier Trust Co. hosted a private reception and tour for clients and VIPs at the Hilbert Museum immediately following Chapman University's Economic Forecast Update on June 21.
Resume: Unocal, Times Mirror, PepsiCo … ex-asst. Bob Haldeman, Nixon White House … UCLA poly sci grad; left MBA studies for 1968 Nixon campaign … cofounder, former chairman, New Majority (see Gary Hunt, Tom Tucker) … former chairman, Segerstrom Center (see Terry Dwyer) … backs Brandman University (see Gary Brahm), South Coast Rep (see Paula Tomei) … corporate boards … wife, Dee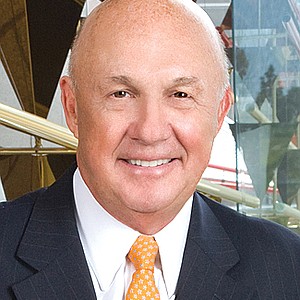 Create search alert for "Rutan & Tucker"