Photo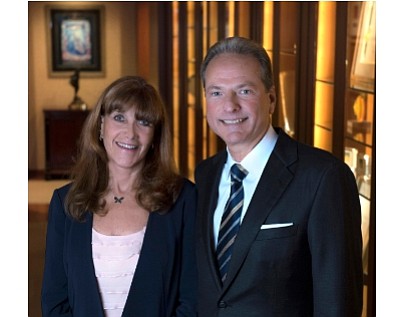 Susan and Henry Samueli
Stories this photo appears in:
2020 OC 500
HENRY SAMUELI, CHAIRMAN, BROADCOM INC SUSAN SAMUELI, SAMUELI FOUNDATION
2,100 part-timers guaranteed checks through June
PHILANTHROPY: $600M from Broadcom co-founder
Irvine-based chipmaker Broadcom Inc.'s value shot up 100% on the day it went public in 1998.
EDUCATION: Largest gift to namesake school
Henry and Susan Samueli last week continued their commitment to funding the region's next generation of engineers and innovators.
Henry and Susan Samueli have given more than $100 million to their namesake school of engineering—the school's biggest donation ever—at University of California-Los Angeles.
WHY: Owns Anaheim Ducks Hockey Club LLC and company that runs Honda Center. One of OC's biggest philanthropists, funding huge medical campus expansion at University of California-Irvine. Henry is chief technical officer of Broadcom, world's fourth-largest chipmaker with revenues of $20.8 billion in fiscal 2018.
REAL ESTATE: $24M for undeveloped land
Add one more large property near the Honda Center to the growing real estate portfolio of Henry and Susan Samueli, the owners of the Anaheim Ducks.
By Mark Mueller and Katie Murar
March 19, 2019
Big Giving Up And Unprecedented in 2017
This is the Business Journal's first ranking of largest charitable gifts. Was an easy inspiration. The Susan and Henry Samueli gift to the University of California-Irvine, the Fowlers' and Kecks' to Chapman University, the Argyros' to Segerstrom Center (and others) were front-page stories, in some cases record in scope, even on a national level.