OC INSIDER
Weekly Column by Mark Mueller, editor, OCBJ
Mo Honarkar made headlines last week for a string of property buys along the coast of Laguna Beach.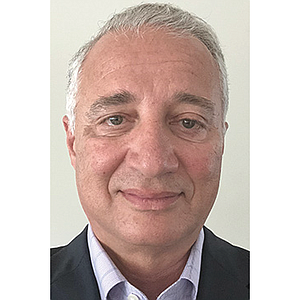 Mo Honarkar could soon supplant Dane Eiler "the Greeter" Larsen as Laguna Beach's best-known local after buying a stretch of city properties along Coast Highway, including the iconic Hotel Laguna (the Insider's favorite wedding spot), which Honarkar vows to restore "to its former glory."
Congressman Ed Royce, (R-Fullerton), took a victory lap last week before an OC Forum lunch crowd in Irvine … 36 years in office, 10 Sacto, 26 D.C. "When I was 40, putting term limits on committee chairs seemed like a good idea," Royce joked.
Not all Retail is roiled
Marijuana is a criminal, gateway drug. Marijuana should be legal in 50 states and the Marshall Islands. Or … something in-between. Regardless of your take, you'll enjoy Peter J. Brennan's stories on Kush Bottles, a publicly traded everything-but-cannabis, cannabis co. Kush opened in 2010.
Anthony Maglica is shining a big flashlight on CA's manufacturing rules.
In managing this week's OC's Wealthiest issue—my first, our 17th—I placed a call to a source to confirm a few figures in our write-up.
We all know Pacific Life, the humpback whale, but I'm betting there are revelations for readers of Peter J. Brennan's wide-ranging conversation with the 149-year-old insurer's 14th CEO, Jim Morris.
L.A. gets the Olympics—2028. This Olympics won't be OC-centric like 1984, when Laguna Beach's Peter Ueberroth helmed the effort, $0 in the bank and national malaise—finished with a $250 mill surplus and the Games' financial viability restored.
One month into my burst into the middle of OC business—every day three yards and a cloud of everything, and a standout observation. There is—at last—progress on a unified, OC economic-growth strategy.
Jim Morris goes to Washington every June.
On July 1, Orange County makes its last bankruptcy-bond debt payment.
In the '80s I had the best accounting jobs—Johnson & Johnson sent me at 22 to Cape Town, Hong Kong, and Sydney …
Call it a St. Patrick's Day miracle—or maybe just a simple, human reminder that it's possible for folks to line up as political opponents rather than enemies, a distinction that can keep friendships alive, come what may.
Give OC Supervisor Michelle Steel credit on understanding what government can actually do to help the local economy, and for sticking to the task at hand.
Prev Next