Bankers' Crystal Ball
Local business leaders are beginning to express concerns—note the quarterly measures of optimism by Orange County think tanks, for instance—on the strength of the local economy.
How Irvine Battles Financial Crimes
McDavid Mutuc spent nine years at Bank of America gaining a wide knowledge of banking operations including financial crimes.
Banks Deposits Grow Just 2.1%
Bank of America Corp. is back, taking the top ranking for the first time in seven years on the Business Journal's list of the 40 biggest banks doing business in Orange County.
UCI, Kaiser, Hoag: $3B, 37% of List's Net Revenue
Orange County hospitals grew net patient revenue 7% year-over-year to $8.5 billion, largely due to the continuing move toward more outpatient visits.
Hospitals Leading on AI, Data, Machine Learning
AI. Machine learning. Hospitals and healthcare.
Healthcare continues to move beyond the four walls—and multiple floors— of a hospital. Reasons for the "outpatient migration" to ambulatory care sites, other nontraditional locales and even into the home flow from personalization in care, cost savings, socioeconomic factors and lifestyle changes, all keyed to the goal of determining optimum treatment.
INNOVATION: $1.1B in deals, job growth, more in store
Don't tell Kristine Smith that Orange County's a tough market for entrepreneurs to get their visions realized, projects funded, and companies launched.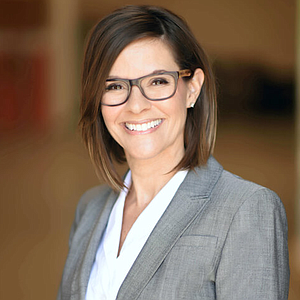 Targets Include Tech Cos. Seeking Worker Perks
A former Telogis Inc. executive aims to free up time for office workers and other employees by providing pickup and concierge services during the day via smart phone app.
Teaching People Well Goes Higher Tech
After 10 years of providing in-home tutoring for middle and high school students locally—and "the driving, the scheduling, the whole having-a-parent-at-home" this entails—Adam Sadri said an old-school tutoring mentality was ready to graduate.
Close to $5 billion was spent on new Orange County homes in 2018—builders' second-best sales year in the last 15.
Beach Cities Inventory Up Amid Flux To Begin 2019
"They" say the higher end of a market is immune to financial fluctuation.
26,500 New Rental Units Since 2010
OC's new home market saw a 10% drop in sales volume last year (see story, page 1), but the region's multifamily future remains bright.
REAL ESTATE: Prologis pays $124M for 3 buildings
Developer Western Realco is close to selling all of Beckman Business Center, the largest new industrial project in Orange County in four years, after completing a multibuilding deal with the country's largest owner of warehouse and distribution properties.
By Mark Mueller and Katie Murar
January 25, 2019
Real Estate Owners, Developers Tap Top-Tier Artists
The Boardwalk—a 545,000-square-foot, glass-encased office complex along Jamboree Road—has a luxe hotel vibe from its lobby décor to the concierge-type services for tenants such as Pathway Capital Management, Holthouse, Carlin & Van Trigt LLP and Propel Media Inc.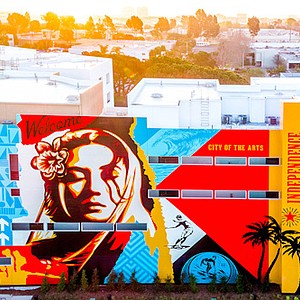 Investment Flurry Around OC's 2 Biggest Stadiums
Anaheim elected officials envision the city's Platinum Triangle as an area set to become Orange County's new downtown in the not-too-distant future.