50 Making A Difference
DAY JOB: Patriarch of family-run operations with a variety of business interests, including swimwear apparel maker Raj Swim, and a significant ownership stake in the NBA's Sacramento Kings, as well as the team's new Golden 1 Center and other real estate in the revitalized downtown area of the city. Started Raj Swim with his wife, Marta Bhathal, couple active in OC arts and philanthropic circles.
FINANCE: Ex-Pimco exec offers 'protection'
A Newport Beach investment firm has emerged as a superstar amidst the pandemic that broke out in February and March.
Merrill Lynch Retains Top Spot
Rumors of the deaths of brokers may be slightly exaggerated this year, according to the Business Journal's annual list.
Headline Makers. Difference Makers.
It's not a normal year for business. It's not your normal OC 50.
Changes to Workplace Culture Expected, say Design Execs
A clean, well-distanced space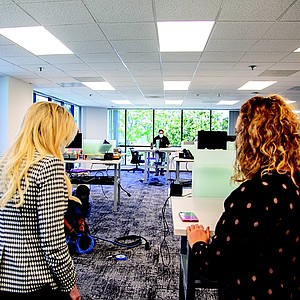 ARCHITECTURE: McLarands finds work outside OC, state
During the 2008 Great Recession, Irvine-based architecture firm MVE & Partners Inc. was able to survive by finding work in China, where it designed 18 million square feet of projects—including more than 10 million square feet in the now infamous city of Wuhan.
FINANCE: Processing PPP loans faster than normal
Part of $350B national push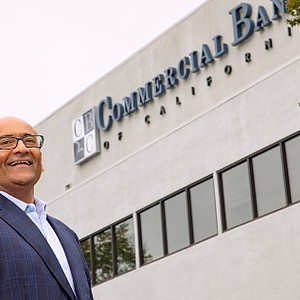 Finds Room to Run in Classic Car Storage
After years in the corporate world, Dean Morash at the age of 55 decided to form his own business, So Cal Classic Car Storage in Laguna Hills.
Irvine's CDC Wins Title for 2nd Year
The Business Journal's annual list of lenders in the Small Business Administration program isn't so much the calm before the storm as it is the storm before the tornado before the hurricane.
Barre Boss Ups Tempo On Virtual Workouts, Funding
1970s-era disco maven Gloria Gaynor's "I Will Survive" hit No. 1 on the Billboard Hot 100 40 years ago, but the new, 20-second clip the 76-year-old singer posted on social media—she sang while washing her hands—went viral as the coronavirus pandemic gathered steam.
Deferred Rent, New Lease Options; Custom Recourse
For many landlords, April 1 represented the first time in more than a decade when they questioned whether their tenants would be able to pay rent.
Leases Expected to Take Short-Term Hit
Recent shelter-in-place protocols have undoubtedly introduced a more creative way to do business, though not the way the shared space sector would like.
$32B in Local Deals Over Past Year, Up 3%
The coronavirus and its economic implications could serve as the catalyst to bring about a reset to the real estate market, which has been on a bullish tear over the past decade.
8 Consecutive Years of Gains; Firms Now Trimming Expenses
Orange County property managers have been wearing different hats of late.
Prev Next