$3B of Homes in Works at Top Sites
Did you hear news reports saying homebuilding at Orange County's largest master-planned communities is on the downswing? Those reports are wrong—or at least misleading.
Mega-Valuations, Headline-Making Sales, and More Buys for EIE Class of '19
The Business Journal picks five winners each year for its Excellence in Entrepreneurship Awards.
TRI Pointe has grown to a $3B business in its first decade. More's on the way, CEO of OC's top public homebuilder says.
Doug Bauer holds the line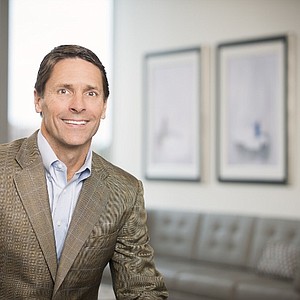 Only 8 Builders See Year-Over-Year Gains
A nationwide push for more affordable housing and gaps between phases of development at the area's largest master-planned communities contributed to a sizeable drop in home sales last year locally.
HOSPITALITY: Latest change to convention area
One of Orange County's largest hotels, located on the Anaheim Convention Center campus, is set for a facelift after a recent sale.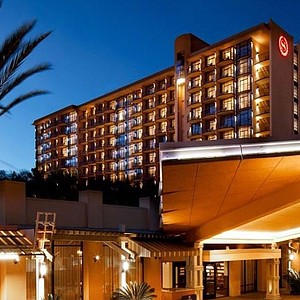 Groups: More Water, Wellness; Less Stuffy
When ESPN chose Newport Beach's Resort at Pelican Hill to host its annual three-day Women and Sports Summit last year, it wasn't the guest rooms, ballroom or conference spaces that sold the Walt Disney Co.-owned global broadcaster on the venue.
2 Luxe Hotels On Way in Anaheim
Hotel developers in Orange County are committing heavily to groups and convention-goers.
Stradling Takes Smaller Newport Center Lease
Less is more for Orange County office tenants, particularly professional services firms.
New Construction Can't Keep Up with Demand
If you think it's tough as an industrial tenant to find available space in Orange County, try being an industrial developer in the area, where opportunities are scarce, and the competition remains fierce.
LPA's 'Smarter' Design Approach to Glaukos, MerchSource HQs
This push to find ways to do more with less has inspired somewhat of a new trend in office design, according to Irvine-based architecture and design firm LPA Inc.
Global Unrest, Unruly Weather, C-Suite Changes, New Roles
From the U.S. banning a key Chinese customer, to a real live hurricane, to a chief executive in office seven months, to new roles, last year's Business Journal Chief Financial Officers of the Year had quite the 2019 … where 2020 will take our next slate of honorees after they're named is a story for another day. For now, we tell the tale of last year's Gang of Five, their companies, and five thrilling years in one. —Peter J. Brennan
FINANCE: Wolff sets stage for 2020 success
Jared Wolff looks relaxed even after seven months at the helm of the once problem-plagued Banc of California Inc.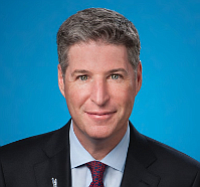 Acquisition Helps Pass Banc of California
A new leader tops the Business Journal's annual ranking of the biggest banks with headquarters in Orange County.
Boost OC Memberships 7.5% to 797,620
Orange County's credit unions saw their asset growth increase again, according to the Business Journal's annual ranking.
MARKETS: 34 firms report $27B in sales
Orange County has again demonstrated the ability to spur fast-growing publicly traded companies.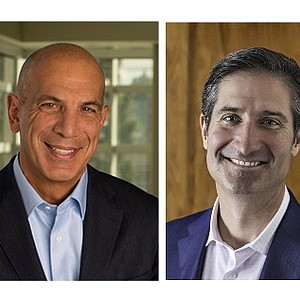 Prev Next