Neighbors Make Eateries 'Weekly Places to Go'
How do you grow a local restaurant empire? For Russ Bendel, one restaurant and one community at a time.
OC Execs Focus on AI, Taxes
The Business Journal's Peter J. Brennan asked five local chief financial officers about the newest trends in corporate finance, and where their attention is focused.
Dual-Branded Model Makes Local Inroads
Hotel developers in and around Orange County are seeing double.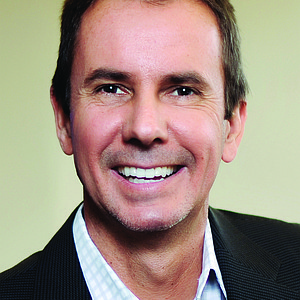 Ash Patel Describes Tools CBC Is Investing In
Tech companies that want to break into what they consider the stodgy, old-fashioned world of banking often don't understand the one word that means survival in the industry, says OC industry veteran Ash Patel, chief executive of Irvine-based Commercial Bank of California.
Report 10% Climb, 28% Jump in Profits
Orange County-based commercial banks' asset growth slowed to 10% to $37.8 billion for the 12 months ended June 30.
Rate of Asset, Member, Worker Growth Slows
Orange County's credit unions reported slowing growth in assets, members and employment, based on the Business Journal's annual list.
Pacific Premier, First Foundation Lead Sales
While tech companies often get the glory for rapid growth, six Orange County-based banks are among the leaders on the Business Journal's list of publicly traded companies with the fastest-growing revenue over a two-year period ended June 30.
Revenue Up 15%, 42%, Respectively
Call it a double take. At first glance, it's not surprising to see Newport Beach-based Chipotle Mexican Grill Inc. and Irvine-based Habit Restaurants Inc. among Orange County's fastest-growing public companies (see special report, page 19, lists starting on page 25).
Publicly traded corporations are often involved in lawsuits that stay under the radar, yet involve large amounts of money, not to mention the time of well-compensated executives.
For the second year, the Business Journal in partnership with OneOC presents the Civic 50 Orange County, recognizing the 50 most community-minded small, medium and large companies here. The honorees provide a local standard for corporate social citizenship and a roadmap for turning good intentions into sound business practices.
By Daniel McQuaid and Pete Weitzner
October 15, 2018
Giving Works in Many Ways—Witness These
Young Carson Kropfl recently spoke at my Chapman University journalism class. You may know Carson; when the San Clemente resident was 11, he created and later patented a nonfolding skateboard that fits into a school locker and snugly into a backpack—a good enough market and message that Richard Branson had to outbid Mark Cuban on "Shark Tank" to buy 20% of Carson's company, Locker Board.
Encourages Employees To Take the Lead on Projects
Bank of America's Orange County community outreach efforts are so vast that it's hard to encapsulate them in a concise way. You'll find it simultaneously delivering financial education to military veterans while also committing billions to help accelerate the transition to a low-carbon economy and making sure people with disabilities have access to advocacy, employment and support.
Efforts Help Many Causes Achieve Max Optimization
In 2014, the Boys & Girls Club of Central Orange Coast created pilot program College Bound to introduce club members to the idea of attending college. Many came from families whose idea of a college education was a dream rather than a given. They were smart, though, hard-working and capable. With the right support, including one-on-one case management, there might be no stopping them.
KPMG Programs Seek To Boost Youth, Their Places
Poet Maya Angelou wrote that, "When people show you who they are, believe them." What better way to show the world who you are than through action?
Firm Treats Recipients Of Its Aid Like Clients
Helping solve the world's complex challenges is at the heart of Ernst & Young LLP's approach to corporate responsibility.
Philanthropic Work Goes Beyond Just Pro-Bono
O'Melveny & Myers LLP might seem at first blush like a law firm a Netflix show could be centered on, with plotlines of interoffice dealings and palace intrigue. It's in one of the best spots in Orange County—a Newport Beach tower next to the Fashion Island mall granting views of the ocean—and is filled with dynamic people whose energy is palpable the minute a visitor arrives.
Prev Next