Pokeworks partners with OmniFoods to launch new plant-based option
THE LIMITED-TIME OFFERING IS A PLANT-BASED VERSION OF THE CHAIN'S GARLIC SPAM MUSABI
Monday, January 10, 2022
Share this article: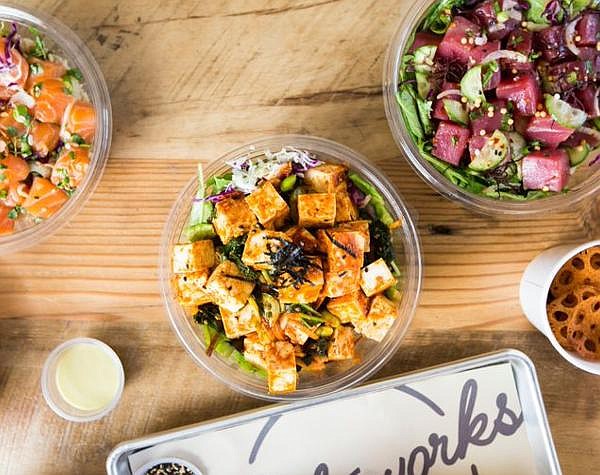 Irvine's casual poke chain Pokeworks partnered with OmniFoods, the makers of the plant-based pork protein OmniPork, to pilot a new plant-based fare in seven corporate locations in January. 
Adding to the franchise's commitment to provide sustainable, healthful choices, the new offering is a 100% plant-based version of the fan-favorite Garlic Spam Musabi with OmniPork Luncheon. It will be available for a limited time at various locations, including Seattle, Silicon Valley, Irvine and Manhattan. 
"This partnership with OmniFoods is very exciting as we continue to find more plant-based alternatives that can be added to our customers' favorite bowls at Pokeworks," said Steve Heeley, CEO of Pokeworks. 
"With sustainability as one of our core values, we are constantly looking for innovative ways to meet consumer demand that are both good for the planet and provide healthy options for mindful consumers. We look forward to working with OmniFoods to help showcase their premium, preferred alternative to our traditional Garlic Spam Musubi."