Genesis Vehicle Lineup to Go All Electric by 2030
Thursday, September 2, 2021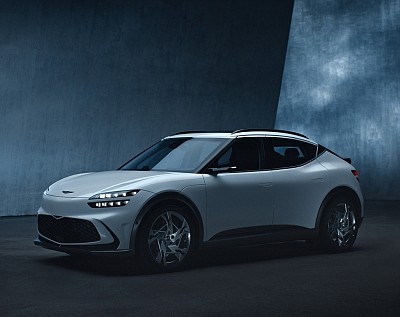 The parent of Fountain Valley luxury automotive company Genesis Motor America Inc. said it intends to take the brand all electric by 2030 with the aim of becoming carbon neutral by 2035.
All new vehicles introduced into the lineup will be electric beginning in 2025, Hyundai Motor Group said.
Genesis intends to do this through both fuel cell and battery electric vehicle technology development.
The company currently offers the G80 electric sedan and is set to release the electric GV60 crossover utility vehicle next year in North America.
The company said its future EV lineup will total eight models with a target of 400,000 vehicles sold worldwide each year.
The company reported this week year-to-date U.S. sales as of August totaled 29,453 vehicles.