What Business Leaders Need to Know about Making Smarter Technology Decisions
Wednesday, September 1, 2021
Share this article: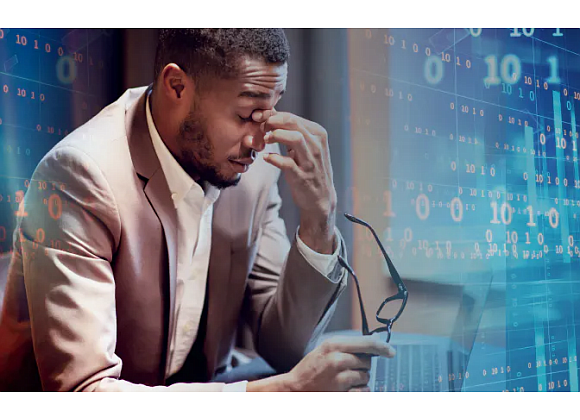 For years, companies have looked to better enable their organizations and serve their customers by considering, if not embracing, digital technologies. A company's ability to drive adoption of technology and embrace an innovative culture is critical. Businesses that were not technologically advanced or mature in March 2020 when the COVID-19 pandemic set in may have struggled with developing a digital space quickly enough to serve their customers or support their employees, resulting in lost revenue and productivity.
Deciding which technology to adopt and how to best use it, however, are challenges for business leaders, especially in a time of rapid economic and social change. A recent survey by Dimensional Research and Rimini Street showed that 67% of CFOs won't spend on IT investments that don't "move the needle" for their business and 70% want to cut spending on non-essential IT investments. 
Business leaders are often overwhelmed at technology options available to them because they don't understand the basic concepts and how different technologies can be used. There isn't a handbook on how to interpret technology relative to a company's strategic plan, even as the fast pace of technological change makes wise decision-making a more crucial characteristic for leaders.
Perhaps the biggest misconception business leaders have about a technology or automation solution is thinking it will magically solve a problem. They may not understand an effective technology solution is part of a change management process that will require an organization to act differently than before.
Business leaders looking for a clear path through the technology thicket should consider these six steps:
Define your business objective. Companies have to clearly define problems that need to be solved before investigating possible technology solutions.
Determine your data maturity. Data maturity and organizational transformation go hand in hand; an organization that gets better at harnessing data will see a transformation in its people, processes and overall business results.

 

Assess your technology maturity. Technological maturity starts with diagnosing the need, followed by designing, purchasing, implementing and maintaining the solution
Focus on your customers. Technology used to be considered overhead; many companies are now using technology strategically as a tool to better connect with and serve their customers.     

Consider the impact on employees and company culture. Bringing new technology into a company is a change management project, requiring proper communications with key stakeholders to understand their concerns, and the right training and governance procedures to ensure people know how to use the technology properly.
Decide whether to host the technology or outsource. A company may consider moving certain functions to a cloud platform or enter into a managed services agreement for some business functions, so it can focus its core talent on what adds value for their customers.
Companies need clearly defined priorities, supported by leadership, to intelligently select the right technology platforms and digitally transform the company. Leaders must enable an innovative, digital culture focused on delivering exceptional experiences. Employees must be encouraged to share innovative ideas and understand the benefits these changes will bring to their role in the organization.
Looking to the future – "Where do we want to be?" – and then working backward can help businesses improve their product or service offerings while also building a more meaningful relationship with existing and new customers.
This article is adapted from the e-book Technology overload: A guide to making smarter decisions, available from Baker Tilly.