Former El Pollo Loco Chief Tapped to Lead Georgia Chicken Chain
Tuesday, October 26, 2021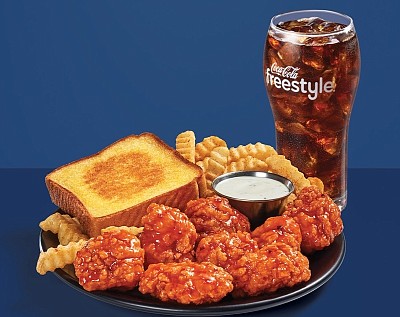 El Pollo Loco Holdings Inc.'s (Nasdaq: LOCO) former CEO Bernard Acoca was tapped to lead Athens, Georgia-based chicken chain Zaxby's, in a move marking the company's first outside CEO hire.
Acoca, who departed from Costa Mesa-based El Pollo Loco earlier this month, is in line to succeed Zaxby's CEO and Co-Founder Zach McLeroy when he steps down as chief executive to assume the chairman position in January. McLeroy had led the company, known for its chicken fingers and wings, since its founding in 1990. Zaxby's grew under his leadership to a reported $2 billion in sales and more than 900 locations.
El Pollo Loco, which had a recent market cap of $544.6 million and more than 480 restaurants, said this month in a regulatory filing Acoca would stay on with the company as a consultant for 45 days to help with the leadership transition.
El Pollo Loco Chief Financial Officer Laurance Roberts is currently serving as interim CEO.