Chipotle Rises on Q3 Beat
Thursday, October 21, 2021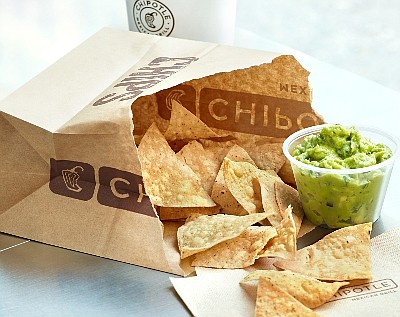 Shares of Chipotle Mexican Grill Inc. (NYSE: CMG) rose in after-hours trading Thursday after the Newport Beach-based chain reported better than expected third-quarter results.
Chipotle shares rose 1.6% to $1,875 after hours, with a market cap of $51.8 billion.
The company cited the continued growth of the digital channel, customers' return to restaurants and new menu items as helping drive its quarterly results.
Chipotle said it ended the quarter with revenue up 22% from the prior year period to $2 billion. That beat analyst estimates of $1.9 billion.
The company reported net income of $204.4 million in the quarter, up from $80.2 million a year ago and above the $179.9 million analysts on average expected.
Digital sales, which accounted for 43% of overall revenue, grew 8.6% in the quarter to $840.4 million.
Chipotle said it expects same-store sales in the current quarter to be in the low to mid double-digits after ending the third quarter with comparable sales growth of 15.1%.
The restaurant operator, which counts nearly 2,900 restaurants, opened 41 new locations in the quarter and maintained its estimate of about 200 new restaurants total to be opened this year.