Hyundai Partnering with Shell on Hydrogen Agreement 'Project Neptune'
Friday, October 8, 2021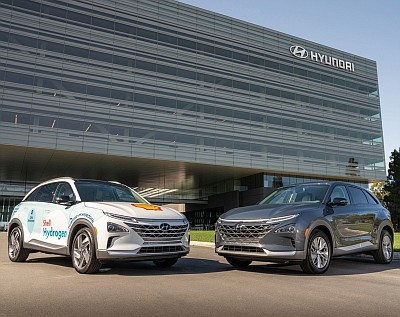 Hyundai Motor North America said it is working with Shell Oil Products U.S. on new initiatives aimed at ramping the state's hydrogen infrastructure.
The Fountain Valley-based automaker's end of the agreement, which is being called Project Neptune, is to boost fuel cell vehicle sales. 
The automaker currently has the NEXO hydrogen-powered SUV in its lineup, which retails for $58,935 and available only through certain California dealers.
Shell, as part of the agreement, is building 48 hydrogen refueling stations and upgrade two more in California starting this year.