El Pollo Rises on Q3 Results
Friday, November 5, 2021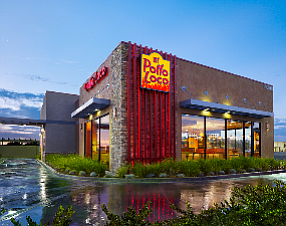 Shares of Costa Mesa-based El Pollo Loco Holdings Inc. (Nasdaq: LOCO) rose in midday trading Friday, a day after the company beat earnings estimates for its fiscal third quarter.
The company was up 1.6% to $15.24 for a market cap of $559.1 million.
The grilled chicken chain said it generated total revenue of $115.7 million for the quarter ended Sept. 29, up from $110 million a year ago. Analysts on average expected revenue of $121.6 million.
El Pollo said net income for the September quarter totaled $10.2 million, up from $9.9 million in the year-ago period and above consensus estimates of $8 million.
Same-store sales rose 9.3%, driven by an increase in transactions.
CFO Larry Roberts, who is also currently serving as interim CEO of El Pollo Loco, said the company maintains an optimistic view of the business' growth prospects over the next three years and is currently focused on managing the impact of the global supply chain challenges and staffing at its restaurants.
El Pollo Loco has a footprint of more than 475 restaurants.