New Vaccine Provider: 360 Clinic
Thursday, May 20, 2021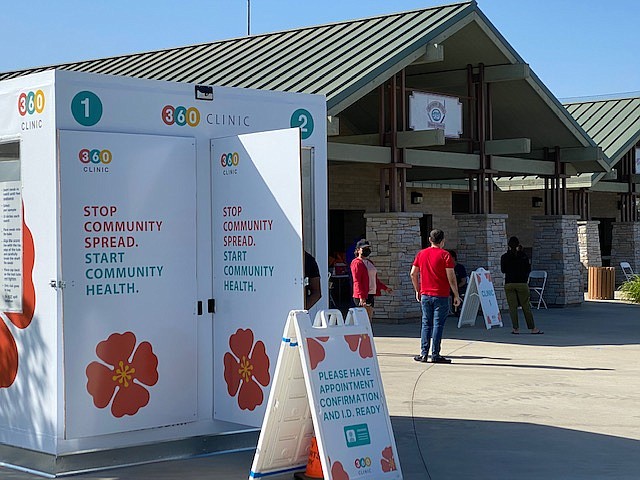 360 Clinic, the Anaheim-based COVID-19 testing partner for the Orange County Health Department, said today it's started offering free vaccinations at 20 of its 40-plus testing sites in Southern California. 
The company, in partnership with the state's third-party administrator Blue Shield of California, is focused on reaching vulnerable communities through mobile units staffed with multilingual medical professionals. 
"Blue Shield was looking for an effective, scalable way to deliver in-home vaccines to the elderly and underserved communities, so collaborating with 360 Clinic and our network of kiosks and mobile units was a natural fit," CEO Vince Tien said in a statement. "Our core concept and commitment is to activate solutions within the communities most operators cannot, or will not, reach."
To register for a vaccination appointment, visit myturn.ca.gov.