El Pollo Loco Makes Switch to Eco-Friendly Packaging
Wednesday, May 12, 2021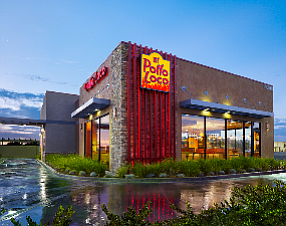 El Pollo Loco Inc. (Nasdaq: LOCO) said it plans to roll out new to-go packaging made from partially recycled materials in a systemwide move away from Styrofoam.
The Costa Mesa chain, with more than 480 restaurants, said it will move to use of Thermo-To-Go containers, which the company said is more sustainable and also less flimsy.
Last year's surge in takeout and drive-thru provided additional need to make the switch to the new packaging, the company said.
The company has seen delivery increase 250% since 2019 and drive-thru sales growth of 43%.
El Pollo Loco shares were trading down 1.2% to $17.34 in midday trading Wednesday for a market cap of $632.7 million.