2020 OC 500
CAREY TISCHLER
Wednesday, May 5, 2021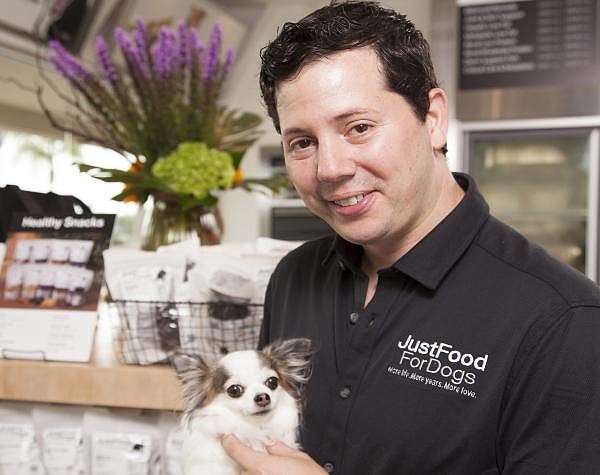 PRESIDENT, JUST FOOD FOR DOGS
DAY JOB: 
Oversees fresh whole food for pets distributor, producer. JFFD has
about a dozen local kitchens including its Irvine headquarters and master kitchen,
which produces about 30,000 pounds of food daily.
MAKING A DIFFERENCE:
Among area businesses seeing biggest surge in business during onset of crisis. From February to May, the company saw call volume double and a 400% increase in e-commerce orders compared to the same time frame last year. About 75% of the company's locations, including spots at
Petco
locations and
in veterinary offices, saw best-ever levels of sales. Firm has boosted production,
added new facilities, ramped sanitation standards and staggered shifts for on-site employees to meet demand.
NOTABLE:
Opened a 21,000-square-foot production facility in Delaware, to serve as East Coast hub, on March 23. With increased production capabilities, plans to sell about 100 million meals in 2020. Meals for a healthy 30-pound dog cost around $35 a month more than premium kibble, company officials said. Individuals meals and treats
go for $5 and up. Implemented a no-touch policy for pickup and delivery orders. Has offered free same-day delivery for eligible locations on orders over $50.
QUOTABLE:
"Just as you and I might be thinking more about our health, I think a lot of people are more in tune to their [pet's] health," Tischler told Business Journal, speaking of the company's rocketing sales in April.
FAST FACTS: 
Completed bachelor's, master's degrees in electrical engineering before transitioning to business. Received master's in engineering management and MBA from
Northwestern University
. Formerly senior vice president at
Catterton Partners
, with large portfolio of consumer-facing businesses and pet-specific ventures. Joined JFFD in 2015.
2020 HOBBY:
"Finding new and creative ways to keep my three-year-old son on Zoom calls with his cousins, aunts, uncles and grandparents!"