Lennar Foundation Gives $50M to City of Hope
Wednesday, March 31, 2021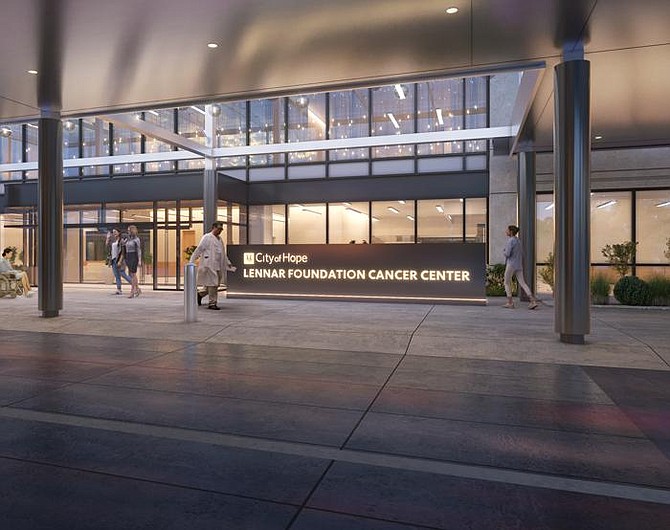 City of Hope said Wednesday it received a $50 million gift from Lennar Foundation for its planned comprehensive cancer center at the Great Park Neighborhoods in Irvine.
The donation was from the charitable arm of Lennar Corporation, a Miami-based homebuilder with a long-held West Coast hub in Aliso Viejo. 
The gift, the largest single contribution to City of Hope Orange County, will support the opening of its 190,000-square-foot facility in August 2022.
City of Hope expects to ultimately invest about $1 billion into the Irvine campus, which will include a specialty hospital opening in 2025. 
For more on Lennar's gift, please see the April 5 print edition of the Business Journal.