2020 OC 500
HOWARD GILLMAN
Monday, March 29, 2021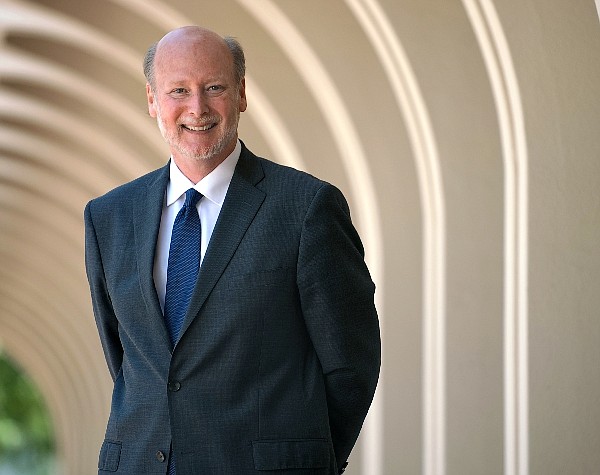 CHANCELLOR UNIVERSITY OF CALIFORNIA-IRVINE
DAY JOB:
Oversees 55-year-old public university with more than 37,600- plus students, over 25,800 employees including medical center staff.
MAKING A DIFFERENCE:
Campus remained busy with activity at the onset of the pandemic, despite the move to online instruction and social distancing measures. Coronavirus-related research at school included antibody tests and convalescent plasma therapy at its
Vaccine R&D Center
. Antibody tests have since been translated into commercial product through Irvine-based
Nanommune Inc.
On the tech side, UCI researchers developed app to trace exposure to virus. Held numerous PPE drives and 3D printed more than 5,000 face shields for front-line workers. Regarding virtual instruction, inked licensing agreement with enterprise software platform Yuja Inc. for sitewide, multi-year implementation following an extensive pilot program.
NOTABLE: 
UCI ranks No. 9 among public universities by U.S. News & World Report, No. 36 among all schools. No. 1 in the nation among public universities for "best value," according to Forbes. Moving ahead with construction on 9-acre
Susan and Henry Samueli College of Health Sciences
complex; to include new schools for pharmaceutical studies and population health. Continues efforts for $2 billion capital campaign.
QUOTABLE: 
"UCI is Orange County's only academic medical center and only major research university. We were built to address challenges such as the one presented by this pandemic, by offering advanced treatment, urgently needed world-class research, innovative interventions, public service, and information you can rely on," Gillman told the Business Journal in April. "The entire university has mobilized in service of our community at this moment of great need."
FAST FACTS:
Appointed as the sixth chancellor in 2014. Increased annual research support by more than $100 million, setting university record. Holds faculty appointments in political science, history, criminology, law, and society. Came on as provost, executive vice chancellor in 2013 after over 20 years at University of Southern California. Married to
Ellen Ruskin-Gillman
, two children.