2020 OC 500
OSCAR GONZALEZ REYNOSO
Wednesday, March 24, 2021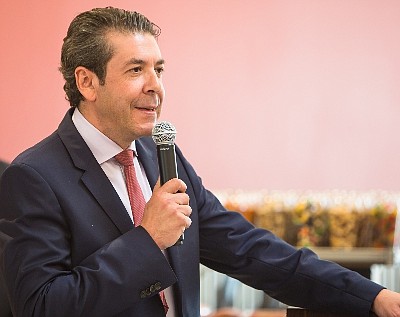 CO-PRESIDENT, COO, NORTHGATE GONZALEZ MARKET
WHY:
With brother Miguel runs four decades-old chain of SoCal markets.
RECENT: 
Celebrated 40th anniversary this year. Continues to donate annually to scholarships for minority students, charities in keeping with the legacy of father Miguel González Jiménez.
NOTABLE: 
First market ran 2,500K square feet, opened in 1980 as liquor store, until robbery; shifted to groceries. Has made acquisitions, run stores in partnership with others—e.g., Cardenas Markets.

QUOTABLE: 
"There have been those moments, like when we just started and without knowing anything about the business, we tried to do what we thought was right. For example, we froze the meat and then with the saw we cut the steaks and doing that is a mortal sin," he told the publication "Abasto" on learning as they went.