Disneyland to Reopen Next Month
Monday, March 8, 2021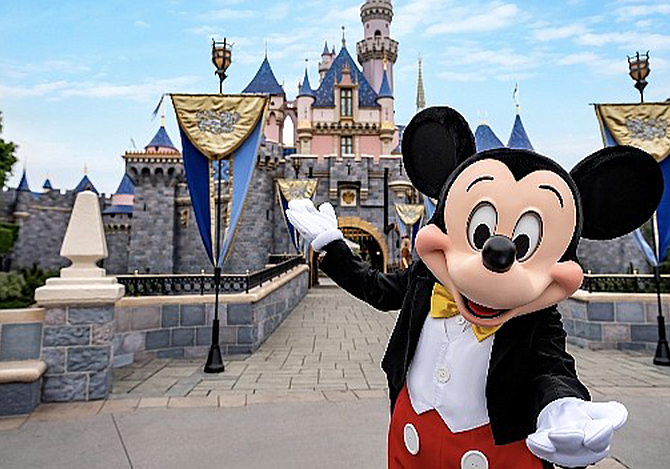 California theme parks including Disneyland Resort in Anaheim can reopen starting April 1 following new industry guidelines announced last week.
Governor Gavin Newsom's "Blueprint Refresh" allows Disneyland, Universal Studios, Knott's Berry Farm, Six Flags Magic Mountain and other theme parks in the state to reopen as soon as April 1, if the counties they are located in are in at least the second, or red tier.
Previously, these theme parks were able to reopen only when the counties reached the least restrictive tier, or the yellow tier.
Following months of pushback, theme parks will now be able to reopen for California residents at 15% capacity in the red tier, 25% capacity in the orange tier and 35% capacity in the yellow tier, or tier four.
Many state counties, including Orange, have been in the most restrictive purple tier since Gov. Newsom lifted the statewide lockdown in January.
The county has been posting declining coronavirus metrics in recent weeks and could enter the red tier as soon as this week, with a tier update slated for Tuesday.
Go here for more updates on how OC companies are responding to coronavirus.