Juice It Up Digital, Delivery Drive Sales Records
Wednesday, June 30, 2021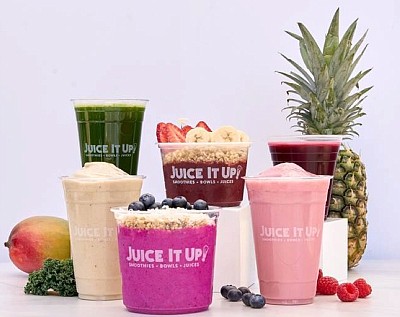 Juice and smoothie chain Juice It Up said it's seeing record sales so far this year driven in part by digital and delivery.
The Newport Beach-based company said same-store sales for the first six months of this year increased 48.1% compared to the same period a year ago. Comparable sales in the first half of 2021 also represented a 35% increase from the first six months of 2019.
Orders placed through the digital channel, third-party delivery, growth in the loyalty program and new menu items all helped Juice It Up notch the gains, the company said.
Average annual sales for franchisees are $785,000 for the top 25% and $637,000 for the top 50%.
Juice It Up said it has more than 100 stores either open or in development.