2020 OC 500
DONALD BREN
Wednesday, June 16, 2021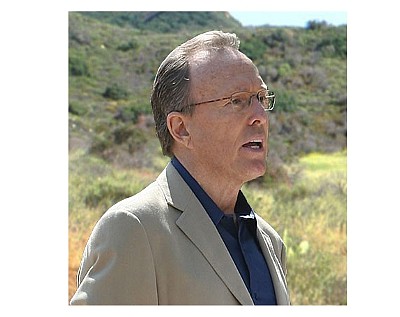 OWNER, CHAIRMAN IRVINE CO.
DAY JOB:
County's largest landowner, landlord, with estimated 120 million total square feet in companywide portfolio, including more than 500 offices, over 40 retail centers, 160 apartment communities with nearly 50,000 units, three golf clubs, five marinas, and three resorts. Sole shareholder of company. Wealthiest U.S. real estate developer. Business Journal estimates fortune at more than $17 billion.

MAKING A DIFFERENCE:
Sole OC representative of President
Donald Trump
's "Great American Economic Revival Industry Groups," group of 200 execs selected to provide guidance on how best—and when—to reopen the country's economy again. Named to nine-person real estate group, alongside L.A.'s
 Rick Caruso
, a longtime friend of Bren and Irvine Co. board member. Irvine Co. remains main source of commercial construction, and construction jobs, in OC during pandemic, with office development in full force— while maintaining social distancing measures—at Spectrum Terrace and Innovation Park office sites in Irvine. Adjusted its business model for residential and commercial properties in response to coronavirus concerns. In addition to upping cleaning efforts like other local landlords, Newport Beach-based Irvine Co. has offered rent payment flexibility for retail and apartment tenants.

NOTABLE:
Most active commercial developer in California in recent years, with bulk of new construction taking place in the Irvine Spectrum area. Midrise buildings a focus, new development, Spectrum Terrace, getting close to welcoming Alteryx Inc., others. Homebuilding on Irvine Ranch ongoing during pandemic; has been the best-selling master-planned community on West Coast several years running.
QUOTABLE:
"We understand these are unprecedented times for our country and the world," Butch Knerr, president of Irvine Company Retail Properties, said in a March letter to retail tenants. "Working together, we will move forward and emerge stronger than ever."