2020 OC 500
CHARLES SCHREIBER JR.
Wednesday, June 16, 2021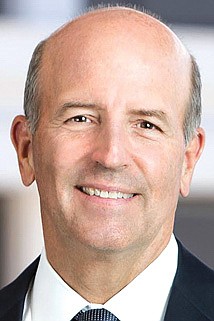 CO-FOUNDER, CEO, KBS REALTY ADVISORS
WHY:
Co-founder of one of country's largest office investors. KBS and its affiliates own nearly 110 office properties in 35 markets. Longtime business partner Peter Bren, brother of Irvine Co. Chairman Donald Bren, died in 2019.
RECENT: 
Company sold two San Jose office buildings for $95.2M over summer, among top office sales in state during pandemic.
NOTABLE: 
Exec at Koll Investment Management Services prior to founding KBS in 1992. USC grad, executive board member for USC Lusk Center for Real Estate at the Marshall School of Business/School of Policy, Planning and Development.
2020 HOBBY:
Golf, beach activities and exercise outside the gym.