Howard's Plots Its Own Shopping Spree
RETAIL: VICTORVILLE BUY; EYES OUT-OF-STATE GROWTH
Monday, June 7, 2021
Share this article: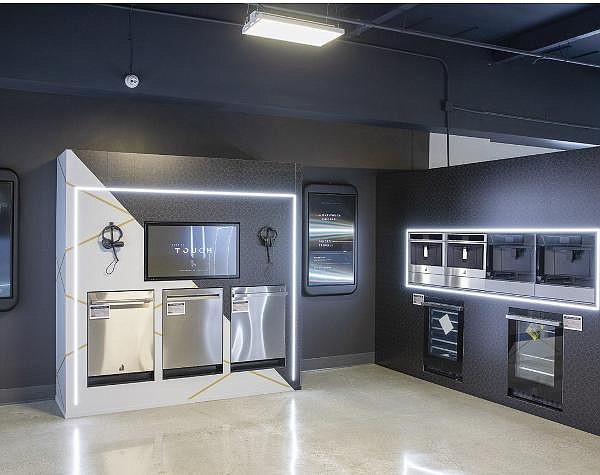 More Sears closures in California and Fry's Electronics Inc.'s abrupt closing earlier this year has presented La Habra appliances retailer Howard's with some serious expansion opportunities.
 
To that end, the company on June 15 will officially take over the operations of Victorville's Midway Home Solutions following its recently announced acquisition of the High Desert appliance retailer, bringing into its fold a 45,000-square-foot showroom, 50,000-square-foot distribution center and 41 employees.
 
The operations of Midway, started in 1961 by Clifford and Don Lager, will be renamed as Howard's, marking its 13th location. Four of those spots are in Orange County.

The Victorville acquisition sets the tone for a flurry of activity for Howard's that also includes a West Hollywood showroom opening in the fall, the remodel of its Huntington Beach store in the summer and the winter remodel of its showroom at the Irvine Market Place.

Larger aspirations loom in the future, officials say, who are considering an IPO or capital raise that would help accelerate the chain's growth.

Riddle's Role

The expansion comes under the watch of industry vet John Riddle, who retired from LG Electronics in 2018 as senior vice president of home appliances, and came out of retirement the following year to lead Howard's as president and CEO.

He was familiar with Midway from his nearly 22-year stint working at Maytag Corp. and knew of Lager's reputation and the business he and his father started. A deal made sense when he learned Lager was considering retirement and what to do with Midway.  
 
Midway now connects Apple Valley, Hesperia, Barstow, Victorville, Adelanto and other parts of the High Desert to Howard's footprint south of the region.
 
"Generally speaking, Howard's growth over the years had been opening new satellite stores and I think we will learn a lot through this acquisition with Midway," Riddle said.  "I believe that [small business succession planning] could open up other opportunities for us as we look at the other markets in Southern California where maybe a retailer under a similar situation is without a clear succession plan in their business and looking for an opportunity to keep the business growing and have a place for the team."
 
More growth in other markets is set for next year.
 
With Howard's southernmost store currently in Laguna Hills, Temecula and northern San Diego County present the most obvious choices for the next stage of market expansion, he said.

Measured Growth

Farther out, Riddle said, Northern California is also an option before moving outside the state.
 
"I think for us we see a growth opportunity first through the state of California and then possibly east from there," the CEO said. "There are things that have contributed to that [strategy] with the fact that California was one of the last markets with Sears, and Sears was still a big player here up until the past two years. Their closing has enabled Howard's to be able to become very, very strong in the markets we're in.

"I also think the closing of Fry's at the end of February" presents an opening to expand, he said. "Fry's was one of the longtime stronger regional players both in NorCal and SoCal. That closing also offered an opportunity for Howard's to see market opportunities to continue to fill in spots."
 
Riddle said the company will "go slow and deliberately in our growth."
 
He pointed to the Midwest appliances retailer H.H. Gregg Inc., another company he's clocked time at when its footprint was less than 20 stores, noting the similarity to Howard's current store count of 12 and revenue in the $150 million to $200 million range. Still, H.H. Gregg is also a cautionary tale.
 
H.H. Gregg began trading on the New York Stock Exchange in 2007 and expanded to more than 230 locations with annual revenue of nearly $2 billion in 2016 before being delisted and filing for Chapter 11 the next year.
 
"We see the opportunity for Howard's to certainly be in play in a much broader geographic area than just Southern California, and I think for us that's probably going to take on some type of opportunity either through outside investment in Howard's or potentially down the road for an IPO to be able to foster that growth on a faster level," Riddle said.

Sales Trends

In the meantime, traffic into Howard's existing stores continues to rise, according to Riddle.
 
While e-commerce and major appliances sales have seen a bit of a drop-off in comparison to March and April of 2020 during the height of the pandemic—when the company saw refrigerator and freezer demand surge—people are starting to get comfortable again with shopping in-store.
 
"I think certainly part of discretionary incomes will go to things that haven't been able to be done [during the pandemic], but I think demand for our products for the home are going to remain high for the next couple years," Riddle said.

The luxury appliance category has helped drive sales and is one of the fastest-growing parts of the market, the CEO said. That's being led by the Baby Boomer customer segment, but plenty of millennials and younger shoppers are diving into the affordable luxury category.
 
To that end, the retailer's added a number of luxury brands in the past couple years including Dacor, Fisher & Paykel and Signature Kitchen Suite, among others.
 
"One of the things we're doing at our showrooms is making sure people feel very comfortable and not making our approach to the consumer feel like you have to be [from] a certain luxury background to walk into the store," said Riddle, who brought up the scene in "Pretty Woman" with Julia Roberts walking into a Rodeo Drive store and being looked down on as an example of what Howard's doesn't want for any of its customers.
 
To address that, it's educating its employees on the technology behind its appliances and other processes, in addition to enhancing the store experience.
 
The company's recently opened showroom on Pacific Coast Highway in Long Beach is a good example, at 22,000 square feet of live demonstration space, touting web-enabled smart appliances.
 
The store is what Riddle called the benchmark for Howard's brick-and-mortar.
 
The company also started an internship program in 2019 that takes college-educated job seekers, many of whom have no retail experience, and offers a 90-day program on everything Howard's before being offered a position at its headquarters or in the stores. The intern program helps diversify the company's workforce and creates what Riddle called a bench strength of people well versed in technology, all aimed at making the consumer experience a better one.
 
"Howard's, for me, is full circle having grown up in the industry and grown up in a family business. It's a really nice way for me at the end of my career to have this chapter in an industry that is, in my view, still very dated in how it treats the consumer," Riddle said.
 
"It's an industry where people that are buying major appliances still oftentimes find the process to be not without hassle or confusion related to delivery or installation. What we're practicing is a lot of the things my team have learned over the years. We're very focused on meeting the consumer today where the consumer wants to be met, versus the other way around."