Skyworks Slightly Beats on Earnings Expectations
Thursday, July 29, 2021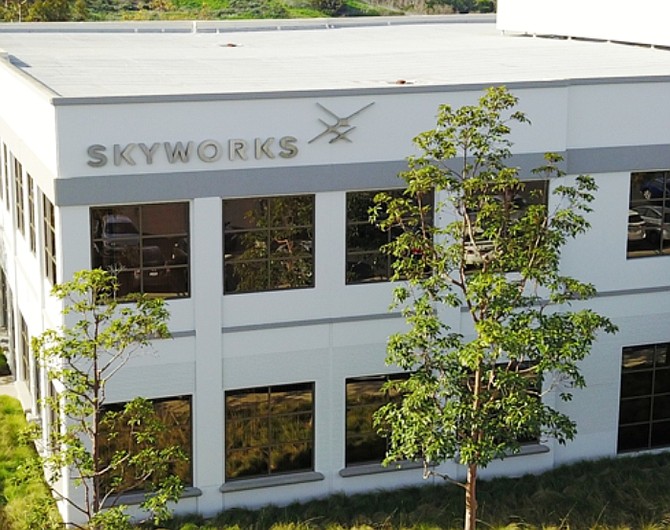 Irvine-based chipmaker Skyworks Solutions Inc. reported quarterly revenue and earnings per share that were slightly ahead of analysts' expectations. The company's shares dropped more than 5% in after-hours trading.

Skyworks posted revenue of $1.12 billion for the three-month period ended July 2, a bit better than analyst predictions of $1.1 billion. Revenue for the quarter was up 52% over the same period last year.

Adjusted earnings per share were $2.15, while analysts expected $2.14.

Chief Financial Officer Kris Sennesael said the company expects "further strong year-over-year growth" in the current quarter.

Skyworks Solutions shares were down 5.2% at $186.44 apiece as of 4.49 p.m. in New York after the release of the earnings for the third fiscal quarter.

 The shares had closed the day up 2.4% at $196.67 for a market cap of $32.5 billion.