Kura Sales Fall as Sushi Firm Grapples with COVID-19
Monday, January 11, 2021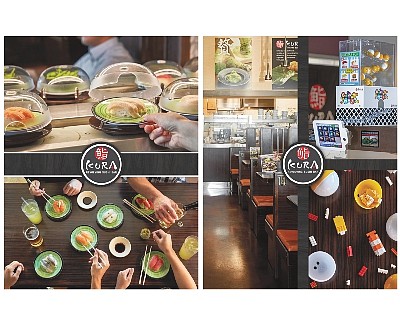 Business remains challenging for revolving sushi bar concept Kura Sushi USA Inc. (Nasdaq: KRUS) amid pandemic dining restrictions.
The Irvine-based company reported results for its fiscal first quarter ended Nov. 30, which saw sales down $8 million from a year ago to $9.4 million. Analysts on average expected sales of $8.2 million.
The company reported a net loss of $6.4 million, widened from a net loss of $1.2 million in the year-ago period. Analysts expected a loss of $5.5 million.
Kura currently has 29 restaurants, all of which are operating in varying capacities depending on local restrictions. While President and CEO Hajime Uba pointed out the quarterly results reflect an improvement from the previous quarter, there is still uncertainty given the varying operating restrictions.
In California, for example, where Kura's 16 restaurants there are not open for indoor or outdoor dining, same-store sales fell 64% in December.
The company said it's focused on boosting its off-premise business, saying it recently partnered with payment processing firm Square. It's also in talks with landlords on possible rent concessions.

Kura shares closed flat Monday to $18.75 with a market cap of $157 million.