Kia COO Exits Automaker
Friday, January 8, 2021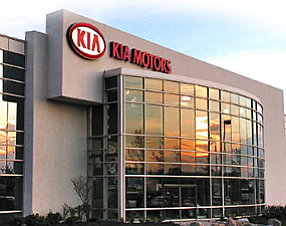 Kia Motors America Inc. is searching for a new chief operating officer following Thursday's resignation of COO and Executive Vice President Bill Peffer.
The Irvine-based automaker confirmed Peffer's departure Friday, saying he left in "pursuit of a new opportunity in the automotive industry."
The company also confirmed a successor has not been named.
Kia Motors North America and Kia Motors America President and CEO Sean Yoon thanked Peffer in a statement for his work at the automaker, which Peffer joined in 2017 as vice president of sales operations.
"We sincerely wish him well in the next chapter of his career," Yoon said.
The automotive industry locally has seen plenty of movement more recently as electric automakers such as Irvine-based Rivian Automotive LLC and Karma Automotive LLC look to boost their ranks. The most notable hire more recently was that of Laura Schwab, former president of Irvine-based Aston Martin Americas. Schwab in December joined Rivian as vice president of sales and marketing at the automaker.