EV Maker ElectraMeccanica Opening at The Shops at Mission Viejo
Wednesday, February 17, 2021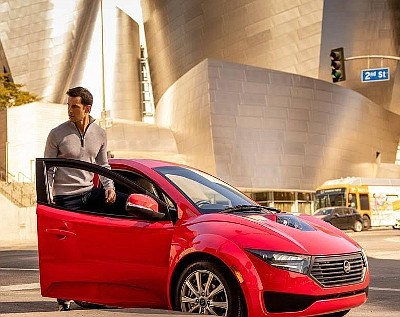 Vancouver-based ElectraMeccanica Vehicles Corp. (Nadaq: SOLO) is quickly expanding its mall footprint along the West Coast, including a location set to open at The Shops at Mission Viejo, as the electric vehicle market continues to heat up.
The OC mall location is part of a broader retail growth strategy that totals seven new store openings selling ElectraMeccanica's Solo electric vehicle. Other planned locations are in Torrance, Sacramento, Portland, Seattle and Chandler, Ariz.
Timing for the openings is May and June. The latest store openings will bring ElectraMeccanica's location count up to 20.
The automaker's Solo is a three-wheel vehicle with a speed maxing out at 80 mph and a pre-order price tag of $18,500.
ElectraMeccanica's stock was trading down 3.7% to $7.65 on Wednesday for a market cap of $752 million.