Skyworks 2Q Revenue Up 53%
Thursday, April 29, 2021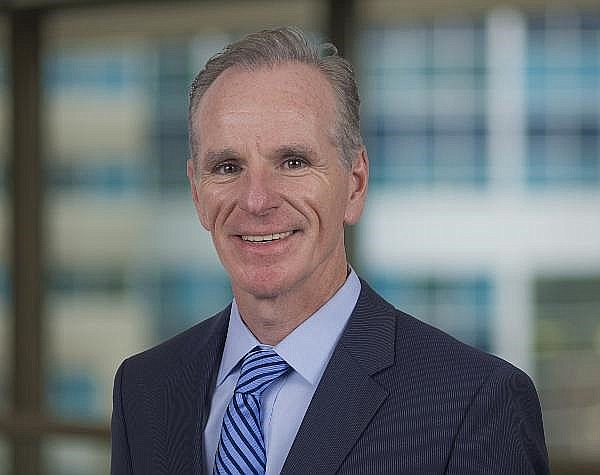 Chipmaker Skyworks Solutions Inc. (Nasdaq: SWKS) in Irvine reported quarterly revenue and adjusted earnings per share that narrowly beat analysts' estimates, and predicted further growth for the current three-month period. The shares fell in after-hours trading, reportedly on disappointing guidance.
Skyworks, which is Orange County's third-largest publicly traded company, said second-quarter revenue was $1.17 billion, up 53% year-over-year and ahead of analysts' estimates of $1.15 billion, while adjusted diluted EPS was $2.37, ahead of the $2.35 predicted. The figures are for the three months that ended April 2.
"Skyworks' record second-quarter results reflect sustained leadership across a rapidly expanding set of end markets and customers, supported by our cutting-edge technologies and world-class manufacturing facilities," Liam Griffin, president and chief executive officer of Skyworks, said in releasing the earnings today.
The company said it expects "continued momentum and year-over-year growth into the June quarter." It predicted revenue growth of 49% in the current three-month period with adjusted EPS up 70%, on an annual basis.
Skyworks shares fell 7.3% to $183.50 apiece in after-hours trading in New York, with a market cap of $32 billion. "Skyworks shares drop as outlook doesn't impress," MarketWatch.com said.