Del Taco Beats on Q1 Revenue, Earnings
Thursday, April 29, 2021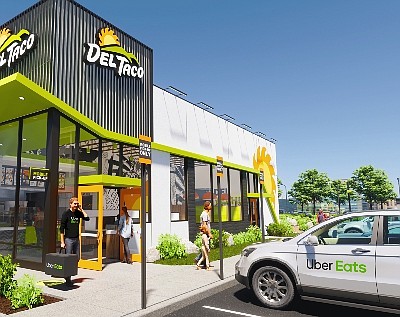 Del Taco Restaurants Inc. (Nasdaq: TACO) delivered better-than-expected results in its recently ended fiscal first quarter, buoyed by new menu items and off-premise sales.
The chain, with about 600 locations, saw five Del Tacos opened in the quarter ended March 23 with plans for a dozen total to be opened this year. The company also signed two franchise agreements in South Carolina, Georgia and Florida for a total of 18 restaurants.
Del Taco reported revenue of $115.5 million in the March quarter. That's up 5.2% from a year earlier and beating analyst expectations of $115.1 million.
The company swung to a profit in the quarter with adjusted net income of $2.5 million, versus the adjusted net loss of $300,000 in the year-ago period. Analysts on average expected a profit of $1.8 million.
Del Taco shares were trading down 2.3% to $11.71 in after-hours trading Thursday for a market cap of $440.7 million.