2020 OC 500
ADAM COFFEY
Thursday, April 29, 2021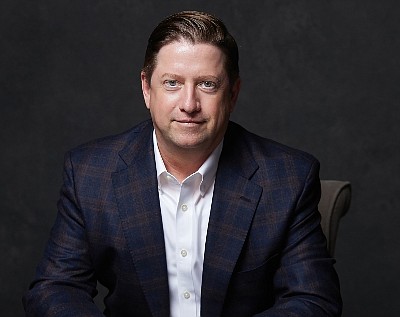 DAY JOB: 
Runs country's largest commercial refrigeration and air conditioning services business; major clients include Target and Starbucks, and the country's largest grocery and drug store chains. Among Orange County's fastest-growing private firms the past few years, looking to boost annual sales past the $1 billion mark through acquisitions and organic growth. Since Coffey became CEO in 2016, Coolsys has made 12 buys, half of them over last year or so.
MAKING A DIFFERENCE: 
Providing ongoing service to "mission critical" refrigeration and HVAC systems at businesses designated as essential services amid pandemic. Serves "grocery retailers, mass merchants, drug stores, telecom, blood banks" and other businesses, he says. Other new lines of work: CoolSys has provided installation of plexiglass protective panels (aka sneeze guards) at checkout counters in grocery stores, restaurants, and other essential retail stores.
NOTABLE:
Company said it was operating at near full-strength as of May with over 1,850 field technicians serving customers during crisis. Expects surge in demand for service and maintenance over summer, as well as boost in work as more businesses open again and tackle energy projects they've put off in recent months.
QUOTABLE:
"We keep grocery stores' frozen food and fresh food sections cold. We keep blood banks refrigerated, food storage further up the distribution chain (warehouse) refrigeration cold.  We keep pharmaceuticals refrigerated," he says.
FAST FACT:
A business writer; Coffey's last book, "The Private Equity Handbook," has held the No. 1 Amazon Best Seller spot "in multiple business categories" at various times this year. Says he has another book in the works.
2020 HOBBY:
"While 'locked in a box' I have transformed (DIY) my guest house into a top flight custom 4K UHD home movie theater with stadium seating for 12, McIntosh Audio and a 12' Stewart filmscreen."