St. John Knits Parent Gets New Investors
Wednesday, April 28, 2021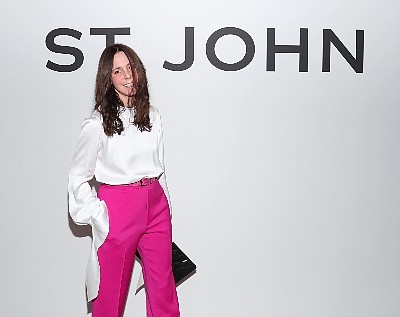 Fosun Fashion Group Ltd., the parent to Irvine luxury knit house St. John Knits Inc., said Wednesday it struck a deal with China-based e-commerce company Baozun Inc. and marketing firm Activation Group Holdings Ltd. on a strategic alliance focused on growing Fosun's brands in China.
Fosun is also the parent to Lanvin, Wolford and Caruso.
The deal gives Baozun and Activation Group minority stakes in Fosun.
The three companies are looking to create what they called a "one-stop platform" for Fosun's brands and new ones in the China market by streamlining marketing, finance, omnichannel and other operations.
"As the global landscape of e-commerce and digitalization changes, there is no doubt that it is changing faster in China than in any other market," Fosun Chair Joann Cheng said in a statement. 
She added, "We made a strategic decision to form this consortium through a capital transaction, so that we can leverage the operational experience our partners have built over the years, for example, Baozun's cutting-edge expertise to introduce our brands to this very dynamic market."