Marque Luxury Opens Miami Showroom
Wednesday, April 28, 2021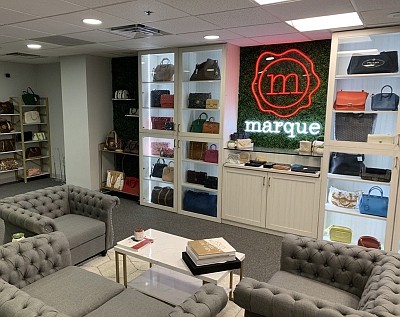 Irvine-based Marque Luxury has expanded its showroom footprint with the opening of a space in Miami.
The company, which sells pre-owned luxury goods to retailers and also provides educational training to resellers through its Marque Mentor program, said its showroom on Biscayne Boulevard marks its seventh physical space in the U.S.
Marque uses the showrooms to have retailers see product before it is purchased and also offer in-person consultations for Marque Mentor program members.
The Miami outpost joins locations in Irvine, Los Angeles, Las Vegas, Dallas, Atlanta and New York. Marque also counts showrooms in Singapore, Indonesia, Japan, Hong Kong and Korea.