Midday Stock Roundup
Monday, April 26, 2021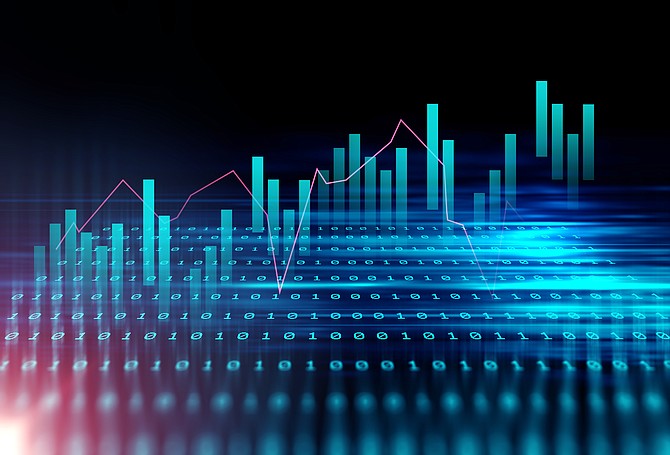 The S&P 500 rose 0.2% to 4,186.66.
The Dow Jones Industrial Average slipped 0.1% to 30,895.24, while the Nasdaq increased 0.6% to 14,105.85.
Crude oil was up 0.1% to $62.23.
Gold rose 0.1% to $1,780.20.
The yield on a 10-year Treasury increased 0.2% to 1.57%.
TECHNOLOGY
Santa Ana-based Iteris, Inc. (Nasdaq: ITI) jumped 12% to $7.61 and a $301 million market cap. Laughing Water Capital, one of the largest investors in the provider of high-tech systems and sensors to improve traffic flow and safety, said in a first quarter investor letter that Iteris "has enormous strategic value," and is expected to garner acquisition offers from notable buyers.
"I would expect that Iteris could fetch between $9 - $12 and bring this 5+ year investment to a close at some point in the next 6-12 months," the company said in the letter. The statement comes about a month after Iteris rejected an acquisition offer by Maryland-based Rekor Systems (NASDAQ: REKR).
Irvine chipmaker Skyworks Solutions Inc. (Nasdaq: SWKS) rose 4.7% to $199.92 and a $32.2 billion market cap. Shares reached a 52-week high of $201.99 earlier Monday, and are up more than 30% since the start of the year.