2020 OC 500
BILL GROSS
Friday, April 23, 2021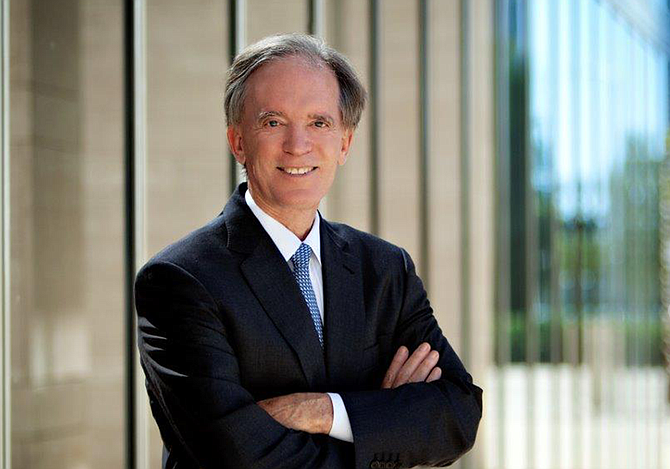 FOUNDER, WILLIAM, JEFF AND JENNIFER GROSS FAMILY FOUNDATION
DAY JOB: 
Gross, long OC's best-known finance executive, used to oversee trillions at
Pacific Investment Management Co.
Nowadays, the retiree—the Bond King stepped down from his position at
Janus Funds
last year—is managing $400 million for his family foundation that launched late last year. Separately, he also oversees his own personal wealth, which the Business Journal in July estimated at about $1.65 billion.
MAKING A DIFFERENCE: 
Foundation was among first in area to step up with funding efforts at onset of coronavirus crisis; in late March said it had given $1.5 million to charities and organizations providing relief from the effects of coronavirus on Southern California communities. Recipients included
OC Food Bank 
and
the Second Harvest Food Bank of Orange County. Mission Hospital
, a longtime recipient of Gross family giving, in April got another donation from the foundation: 40 contact-free respiratory monitors with a real-time data monitoring system. In May gave to the Laguna Food Pantry, which provided groceries to 3,500 people and their 14,000 family members.

NOTABLE: 
The foundation has donated more than $60 million to nonprofit organizations since 2017. Giving to "people in need is like a shot of adrenaline to the heart. It makes me feel I'm doing something worthwhile," he told the Business Journal late last year.
QUOTABLE:
Has called on other wealthy residents of OC to follow suit with giving in tough times. "Those with means are obligated to provide assistance to their communities to help alleviate the impact of the crisis and support the basic needs of families and individuals," he said.
FAST FACT:
Gross took the under in a prediction of 2020 GDP (telling the Business Journal he predicted 1% growth for the year) last December, in a friendly bet with Chapman's
Jim Doti 
(who went higher with a 1.9% prediction, since significantly revised). Doti won prior year's forecast; with a recession in full swing, Gross will win the bet this time around.