2020 OC 500
EMILE HADDAD
Wednesday, April 21, 2021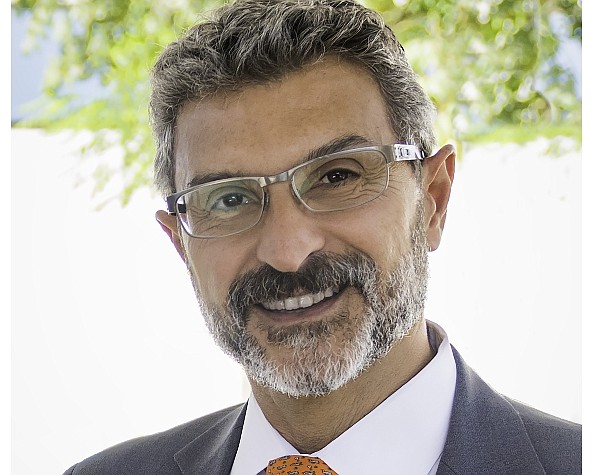 CHIEF EXECUTIVE, CHAIRMAN FIVEPOINT HOLDINGS LLC
DAY JOB:
In charge of developing homes, commercial space at
Great Park Neighborhoods
at former El Toro Marine base in Irvine. California's largest master-planned developer, with additional projects at L.A.'s Valencia development and pair of sites in Bay Area.
MAKING A DIFFERENCE:
One of OC's most prominent business leaders upped his game during the onset pandemic, turning his attention to helping track down, and pay for, protective masks, sanitizer and other needed items for front-line workers in the area. One week's efforts at end of March brought in some 100,000 N95 grade masks, along with 100,000 pairs of gloves. Along with
Chipotle
's
Brian Niccol
, one of two OC representatives on Gov.
 Gavin Newsom
's state task force addressing economic impact of the coronavirus. Spot at Great Park pitched as site of free COVID19 testing for Irvine residents, program is first of its type in OC, according to the city.
NOTABLE:
Home development remains ongoing in Irvine, with sales holding up during pandemic. Recently closed a large land deal with an unnamed builder, developer says. "We don't have any concern yet on pricing discounts. The biggest issue we are hearing from builders is the lack of financing available for buyers," Haddad said in late April.
QUOTABLE: 
"I want to help the medical community, the police, and the firefighters. I also want to help my residents (at Irvine's Great Park Neighborhoods)," said Haddad of newfound side job tracking down supplies. "You work where you can make the biggest impact." As to what others in the community can do to help, he says: "This is an area of means. If everyone can adopt three, four, or five families and look after them. If they can help the police, the firefighters, the medical staff. If they can look after their own universe, then we can help a lot of people. In my case, I'm just trying to give people a path on how they can help."
FAST FACT:
Left troubled Lebanon with fiancée, now wife,
Dina
. Daughter, son both work at FivePoint. Says days as a teenager in Beirut during the start of the Lebanese Civil War gave him skills to navigate current events.
2020 HOBBY:
"I am a Zoom expert now."