Taco Bell to Cook Up Recyclable Hot Sauce Packets
Tuesday, April 20, 2021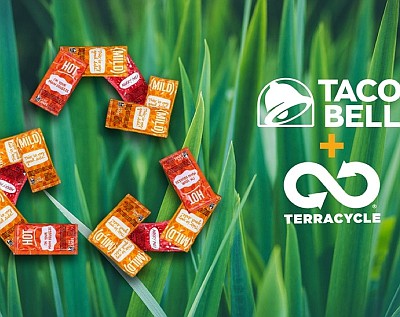 Taco Bell Corp. is looking to its hot sauce packets to help with a 2025 sustainability goal, amid a push among many companies to reduce packaging waste.
The Irvine-based restaurant chain said it's working with TerraCycle on recyclable hot sauce packets, of which some 8.2 billion are used each year in the country. Additional information on how the recycling program would work were scant in the restaurant giant's announcement, except to say free shipping for customers participating in the recycling program would be offered.
TerraCycle works with companies on turning materials not traditionally recycled into reusable materials.
Taco Bell has set a 2025 target to make all of its packaging that passes on to consumers recyclable, compostable or reusable.