Genesis Electrifies G80
Tuesday, April 20, 2021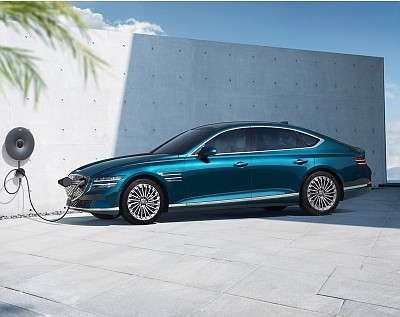 Genesis Motor North America has added an electric, its first ever, to its vehicle lineup.
The Fountain Valley luxury automaker revealed the electric version of its G80 sedan at Auto Shanghai 2021. It's the first time Genesis is participating in the auto show there.
The EV G80 reflects the first of what will be several electrics under Genesis, the automaker said.
The company expects to provide more details this year on the rollout and specifications for the U.S. and Canadian markets.