Urovant Sciences Starts Selling Drug for Overactive Bladders
SAYS GEMTESA FASTER, SAFER THAN COMPETITION'S
Monday, April 19, 2021
Share this article: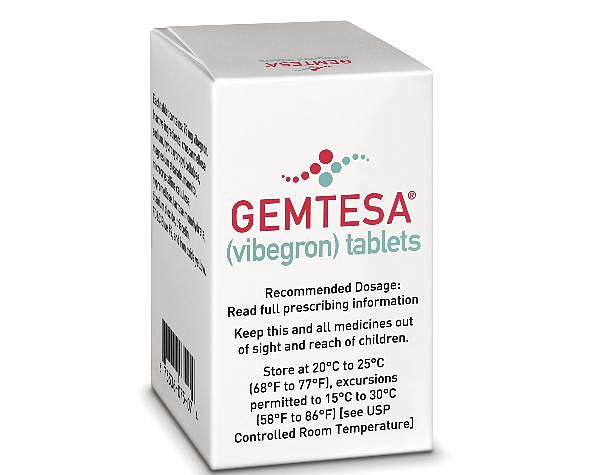 Urovant Sciences of Irvine last week launched what it's calling the first breakthrough medication for patients with overactive bladder in nearly a decade.

The product, called Gemtesa, is expected to address "significant unmet needs" in a large and underpenetrated market of about 30 million patients in the U.S., Chief Executive Jim Robinson told the Business Journal.
 
Gemtesa treats symptoms of urge urinary incontinence, urgency, and urinary frequency. It is expected to have a wholesale acquisition price of $458 for a 30-day supply, though the cost to patients could be lower, according to the company.
 
Urovant declined to provide revenue guidance for the product rollout. By comparison, Japanese giant Astellas Pharma Inc., where Robinson previously served as president of Americas Operations, generated about $134 million in its first full-year of sales for its competitor product Myrbetriq.

Urovant, which traded on the Nasdaq for about two years, is bringing its first product to market as a subsidiary of Sumitovant Biopharma.
 
Sumitovant, owned by Sumitomo Dainippon Pharma of Japan, paid about $216 million or $16.25 per share to acquire all outstanding shares in Urovant. The deal closed at the end of March.
 
The company brings "financial resources" and "technical capabilities" to ensure the successful launch of Gemtesa and subsequent urology medications, Robinson said.

Gemtesa's Benefits 

Urovant is predicting Gemtesa will make a significant dent in the overactive bladder (OAB) market.  

 "OAB tends to be a very frustrating challenge for patients," Walt Johnston, executive vice president of commercial, told the Business Journal.
 
"Many people fall out of therapy or look for alternatives because they are not getting relief they need."

Johnston said Urovant is seeing plenty of interest in Gemtesa, given its faster action—with some impact felt in the first two weeks of medication—and a more favorable safety profile.
 
Gemtesa has few interactions with other drugs and does not have a blood pressure warning. By comparison, Myrbetriq limits patients from taking some cardiac medications and carries a hypertension warning, he said.
 
"We believe we're bringing a product that offers some nice solutions for patients who continue to raise their hand for treatment," Johnston said.

Urovant's Team 

Leading up to launch, Urovant brought on key executives from Astellas Pharma, including Johnston, who heads up a national sales force of about 130 reps focused on urologists and 30 long-term care reps.
 
Sunovion, a partner company of Sumitovant, will bring about 90 sales reps to market the product to primary care physicians beginning in June.  
 
Meanwhile, Kenton Stewart, another 30-year industry veteran of the industry, is leading market access and is in conversation with large payers.
 
The company also launched a Bladder Chatter patient community on social media to engage with potential patients and better understand their needs.
 
"Our vision is to be a leader in urology," Robinson added.
 
"Part of achieving that vision of leadership means we have to successfully launch Gemtesa, not only from a performance perspective, but also from the way we engage with providers and patients."