Olson's Opportunity
HIGH-PRICED SALES, NEW PROJECTS HIGHLIGHT HOTEL INDUSTRY'S RESILIENCE
Monday, April 19, 2021
Share this article: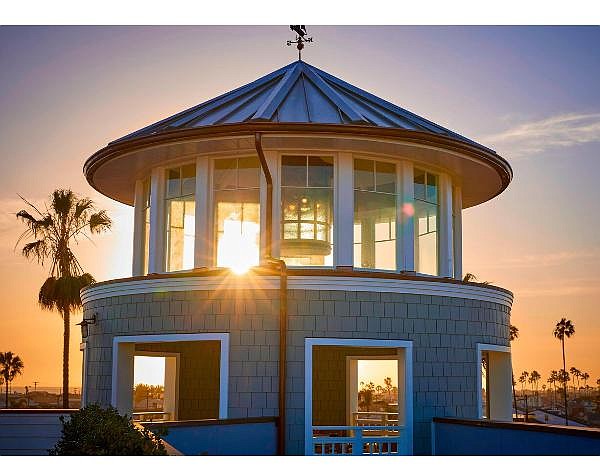 Despite the myriad challenges facing the hospitality sector the past year, there are still opportunities for new hotel development, and opportunities for those in the industry to profit.

Just ask Bob Olson.

The founder and CEO of R.D. Olson Development is gearing up for another round of new hotel projects in the Golden State, where his firm has been the most prolific hospitality developer over the past decade.

A pair of hotels totaling 266 rooms at the revamped Dana Point Harbor—dubbed Dana House and Surf Lodge—remain on target to move ahead in the next few years, as does a 16-story project featuring a rooftop bar along Sunset Blvd. in Hollywood.
 
Olson also has plans outside California, including a new resort in the works in Sedona, Ariz., which would mark his Newport Beach-based firm's first development project in the state.

"We're very positive," Olson told the Business Journal last week. "We've learned a lot about the industry (in the past year) and made adjustments."
 
Some adjustments "will stick" after the pandemic is in the rearview mirror, while others "will fall by the wayside," he said.

What's here to stay?
 
Creating a curated customer experience—for guests of all types, business or leisure—is now the key for hotel operators, Olson said.
 
Smaller, boutique hotels in the area that cater to leisure travelers are doing well and have largely weathered the storm, said Olson, pointing to the success of his firm's Lido House property in Newport Beach over much of the last year as an example.

Guests "want to stay at a place where the locals hang out, a place that's comfortable, and has a good team of people," he said.

Mega Sales

Olson should have plenty of funds to handle the next round of development, thanks in part to a pair of record-setting sales that will total more than $220 million on the Hawaiian island of Maui.

R.D. Olson recently completed the sale of the Residence Inn by Marriott Maui Wailea, a 200-room project it opened in 2016, about a half mile from the ocean.

It sold in excess of $140 million, sources tell the Business Journal. At over $700,000 a key, it's the highest-ever price paid for a select-service hotel in the U.S., according to data from the hospitality division of CBRE Group Inc.

Select service hotels typically offer banquet facilities and restaurants, but not on the scale of a full-service hotel or resort.
 
The Residence Inn's record price may not stand for long. Another Marriott property that R.D. Olson is heading up just down the street, the 110-room AC Hotel Maui Wailea, is opening at the start of May.

Once it opens, sources tell the Business Journal it will also sell, at a per-room price slightly above that of the Residence Inn. It should trade for more than $80 million.

The buyer of both Wailea properties is expected to be Houston-based Dauntless Capital Partners, a private equity firm with local offices in Newport Beach that invests in hotels and other asset types.
 
The under-the-radar investor—which was part of last year's $216 million ($406,000 a key) buy of the Newport Beach Marriott Hotel & Spa near Fashion Island—is also expected to buy another R.D. Olson project, a 144-room Residence Inn in the Pasadena area, in the next few months, sources indicate. A sales price for that transaction hasn't been disclosed.

The new asset management division of Dauntless is Twin Bridges Hospitality—whose name is a nod to the first hotel in the portfolio of what would become Marriott International.
 
Adam Beer, who served as the inaugural general manager of Lido House, last week started a new role as the senior vice president of asset management for Twin Bridges.

Long-Term Focus

The sales mark the first dispositions for Olson since 2018, when he sold his stake in Huntington Beach's 250-room Paséa Hotel & Spa, which he opened in 2016.

"We build with the intention of owning these projects long-term," Olson said. "But there are times when it makes sense to sell."

While there's been an expectation that the hospitality downturn during the pandemic would result in a buyer's market, Olson's transactions prove that not all properties are going for a discount.

The deals "show Bob's talent. He develops assets for the long-term," said Robert Webster, President of CBRE Hotels' Institutional Group, who worked on the two Maui sales with colleagues Michael DiPrima and Diana Simpson.

"He makes works of art."

Next Up

The impending sales will bring R.D. Olson's portfolio of owned hotels to under 10, including Lido House and several properties in the Spectrum area of Irvine, including the 14-story Irvine Spectrum Marriott, which opened in 2018.

The company's expected to start adding to that total again soon.

Olson isn't done building in Maui. He has his eyes on a 200+ room project closer to that island's main airport. A brand for that project hasn't been finalized.

He's also in the process of assembling land for a new project in the desert town of Sedona, near Flagstaff, Az.
 
The planned resort—4.5 star-type property, he says—at that riverfront site will run around 100 rooms and count a spa and meeting space, and should fit in well with the town's artsy vibe.

His affiliate R.D. Olson Construction, helmed by President Bill Wilhelm, has built in Arizona in the past, but the project will be a first for the development business.

More deals both in and outside OC are possible. Olson said he's being approached with opportunities that other developers haven't been able to get off the ground amid the pandemic.

Despite the profitable sales in Hawaii, and the opportunity for new development, there are still challenges ahead for the industry, he cautioned.

The hospitality market is "coming back, but in an uneven way," he said.

Leisure travel "is back in a big way," Olson said. "But we still need the business traveler back, and the banquets back."

There are signs that those types of business are in the early stages of recovery, he said. He's seen some group bookings for the summer, and more in the fall.
 
"We're seeing green shoots," he said.