Hyundai Takes Wrap Off New Truck
Thursday, April 15, 2021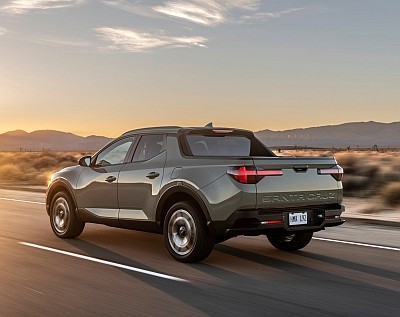 Hyundai Motor America Inc. on Thursday revealed its new Santa Cruz, which the Fountain Valley automaker has dubbed a "sport adventure vehicle" with its markings a mix of a crossover, SUV and truck.
The 2022 Santa Cruz pushes Hyundai into the pickup truck segment with the vehicle's flatbed design in the back.
The automaker said it expects to begin production at its Alabama factory in June, which would generate about 1,200 jobs.
Sales of the Santa Cruz are set to start in the summer, with reservations to begin toward the end of this month. Pricing has not yet been announced for the vehicle.