JetBlue Picks Panasonic Avionics for Sports
Tuesday, April 6, 2021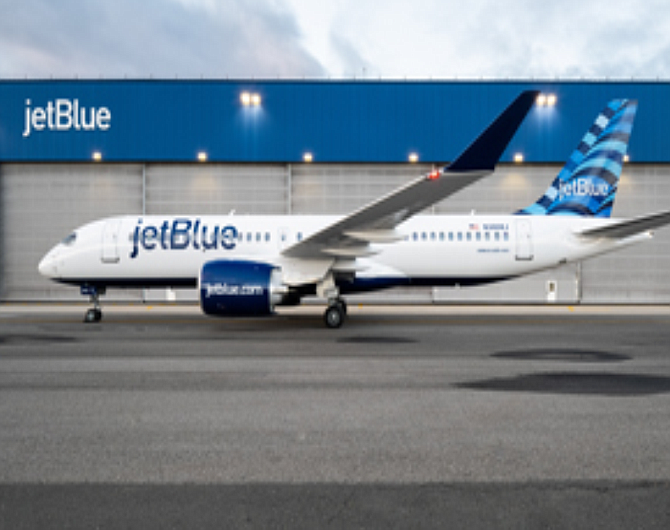 JetBlue has selected Lake Forest-based Panasonic Avionics for its live sports in-flight offering on the airline's Airbus A321 Long Range aircraft, according to a statement today. No financial details were released.
This offering will expand JetBlue's trans-Atlantic in-flight entertainment options to include one channel of live sports, Sport 24, with satellite-based streaming facilitated by the airline's connectivity provider, Panasonic said in the statement.
JetBlue says on its website its London-bound flights "will be taking off soon from JFK and Boston" while news reports say they are expected to start this summer.
JetBlue's new fleet of Airbus A321LR aircraft, due to be delivered from 2021 onwards, will be outfitted with the service.

Panasonic is the exclusive provider of Sport 24, the world's first and only live in-flight sports platform.