2020 OC 500
JOE KIANI
Thursday, April 1, 2021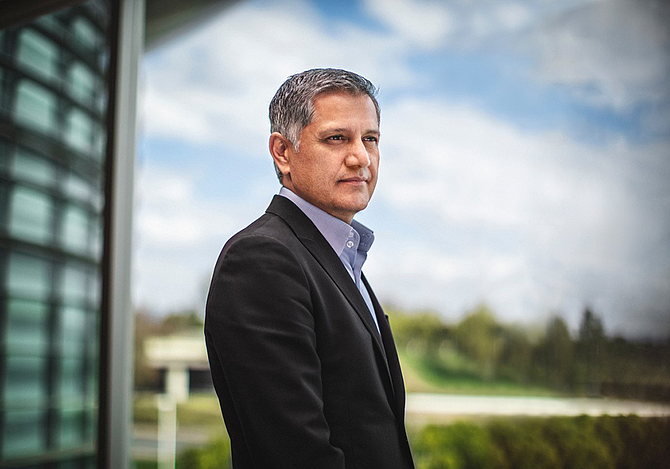 FOUNDER, CHAIRMAN CHIEF EXECUTIVE, MASIMO
DAY JOB:
Founded Irvine patient monitoring company in 1989, built firm into OC's fourth-largest public company.Products help doctors and nurses remotely monitor the blood, oxygen and other key metrics of patients. Primarily used for hospital work, but company had been developing less expensive products for home monitoring, initially with idea to prevent opioid deaths.
MAKING A DIFFERENCE:
Products have never been in demand more than during pandemic, as they allowing healthcare workers to track COVID-19 patients remotely. Products like its Radius PPG tetherless sensor proved popular when hospitals lacked adequate protective gear. "Many hospitals moved their patient monitoring equipment outside of the patient's room and into the hallway, avoiding the need for caregivers to enter a patient's room to read the values on the monitor," Kiani said in April.

NOTABLE:
Stock exploded, up some 50% as of mid-year, among best performers of any large OC public company this year. Q1 sales of nearly $270 million up 16% year-over-year, topping its typical gains in the 12% range. New products initially developed for opioid-related uses now used in fight against COVID-19; monitors allow physicians to direct patients with mild-to-moderate COVID-19 symptoms to return home.
QUOTABLE:
"Thirty-one years of inventing and improving SET pulse oximetry and making systems for remote monitoring affordable and easily deployable prepared us for this moment in history," Kiani told analysts at end of April.
FAST FACT:
In April, Masimo announced a $5 million gift, via its Foundation for Ethics, to the Patient Safety Movement Foundation, a Kiani-created organization dedicated to achieving zero preventable hospital deaths worldwide.